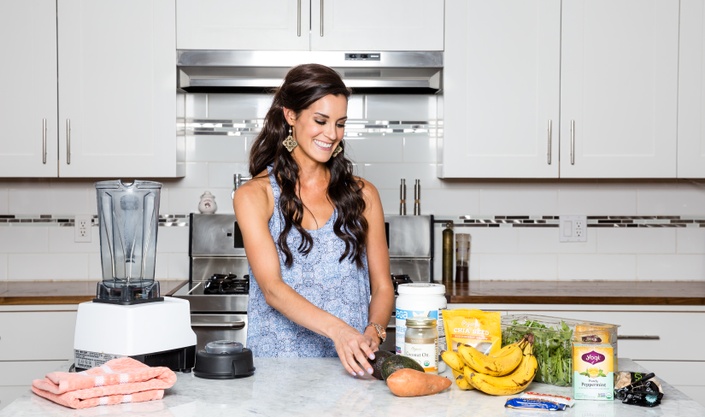 Balanced Bombshells Lifestyle Plan
A guide to happy hormones for high performing women
Join the Plan!
Bombshell, are you ready to learn the science of your body and master your hormones?

Can you imagine:

not gaining weight, especially when you're eating well and exercising?
getting your period without PMS symptoms or cramps?
having clear, glowing skin?
being excited to meal prep because you know how to cook for your hormones?
no longer bickering with your partner every month?
having more energy to plan fun activities and achieve more at work?
knowing your habits are preparing you to have a baby when you're ready?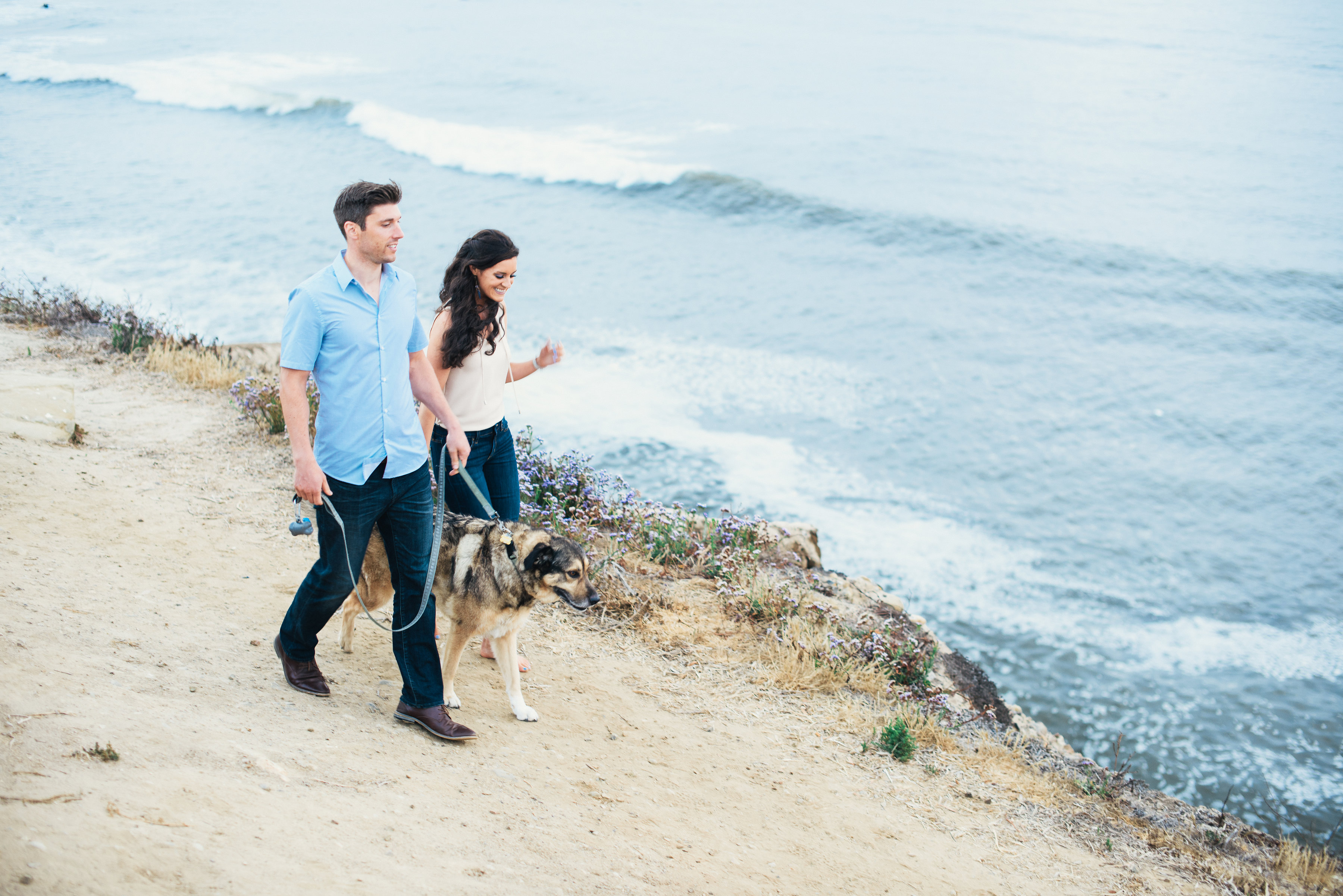 The Balanced Bombshells Lifestyle Plan is an 8-week online course that teaches you how to optimize your food, fitness, and lifestyle habits to relieve symptoms related to unbalanced hormones.

The Plan walks you through seven sets of hormones, why they're important, and how to naturally balance them with food, fitness, and your life.

Unlike other health and wellness programs that may teach you about food, fitness, and self care, they don't talk to you about hormones. And other programs that may cover hormones harp on a never ending list of symptoms. The Lifestyle Plan shows you the impact that hormones can have in feeling good about yourself.

I'm just like you.

I wanted a program that actually worked with my real life. I didn't want to give up my favorite foods and workouts. I didn't want to feel like something was wrong with me. And I definitely didn't want to be left confused on how to get lasting results.

Through six weekly modules, a Recipe Guide, and tailored video tutorials for each lesson, you'll create a personalized plan that fits your lifestyle.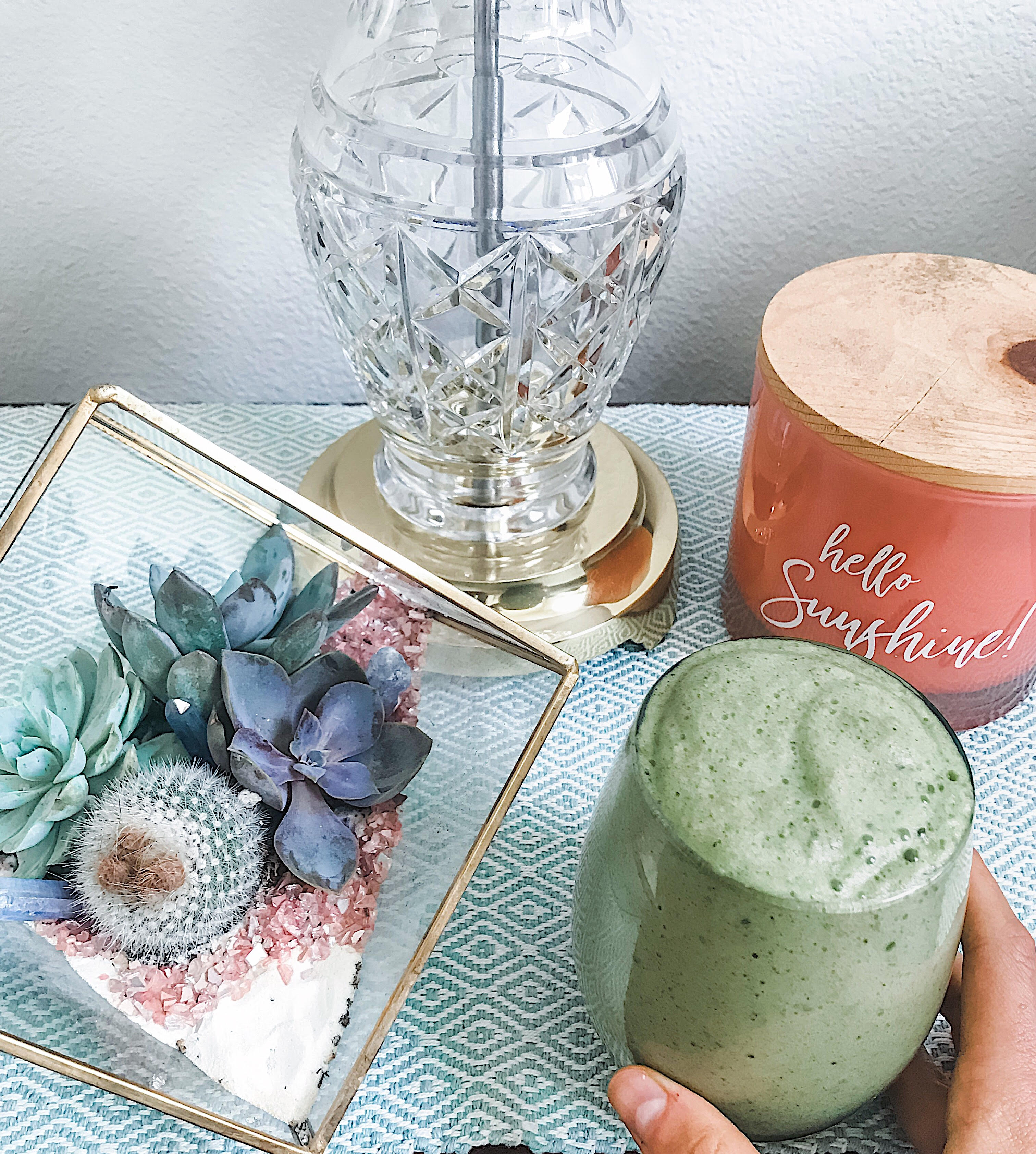 The Balanced Bombshells Lifestyle Plan is for high performing women who are passionate about self development and no longer want to feel held back from monthly hormone symptoms.

This course is for you if:
you are a woman passionate about personal development who wants to learn about how hormones can improve your life
you struggle with PMS, PMDD, PCOS, adrenal fatigue, endometrosis, estrogen dominance, fertility issues, or chronic stress
you are sick of bloating, acne breakouts, fighting with your partner, and low energy at work
you love learning about health and wellness
The Balanced Bombshells Lifestyle Plan contains everything you need to feel happier, more balanced, look leaner, and experience less hormone symptoms in just eight weeks!
Your Instructor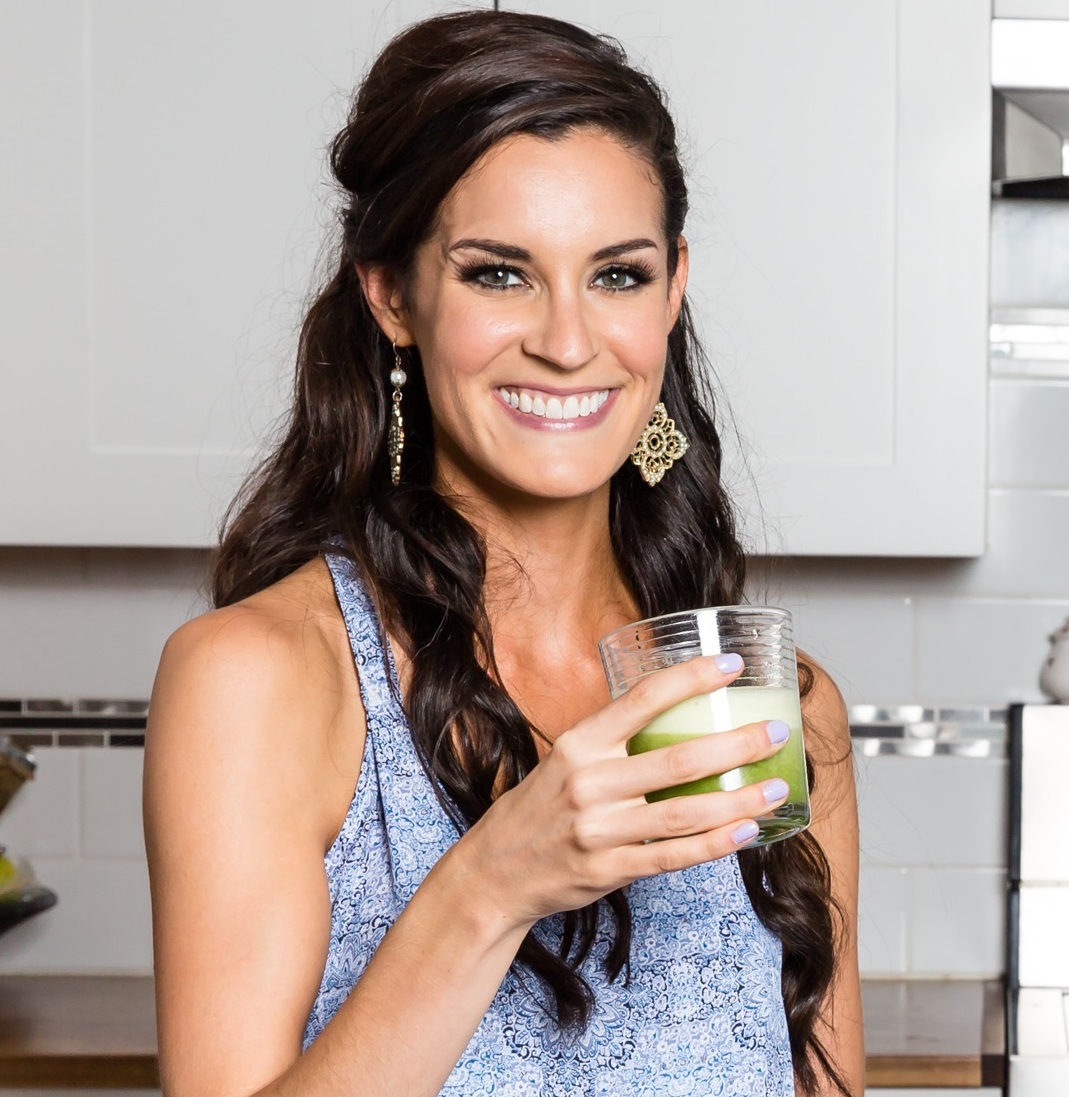 Hi there! I'm Laura. I'm a wife, mom, and a woman who has successfully balanced the hormones related to stress, mood swings and low energy by incorporating the life changing practice of cycle syncing. My passion is teaching health conscious women how to feel happier at home and at work with the science of hormones and the heart of a woman who has been there.
I live in the suburbs of Denver, Colorado with my husband, son, and have a baby girl on the way! You'll often find me hiking & drinking homemade matcha lattes!

What's inside the Balanced Bombshells Lifestyle Plan?

Module #1: Stress & A Woman's Body - Your body is different than a man's and responds to stress in unique ways. Learn more about your monthly cycle, stress hormones, and how to control your body's stress response.
Module #2: Recipe Guide - Over 80 hormone balancing recipes for breakfast, lunch, dinner, snack time, and of course, sweet treats. Gain access to a sample meal plan and templates to use for meal planning, grocery shopping, and happy hour.
Module #3: Food for Your Hormies - When your appetite hormones are off they can lead you to eat more, even when you're not hungry. Learn how to reign these in and put an end to food cravings and overeating.
Module #4: Your Body's Happy Place - I haven't seen a program yet that teaches you how to play up your feel good hormones! Learn how to eat for a good mood, amplify your anti-aging hormone for more lean muscle and less wrinkles, while releasing negative emotions that have held you back.
Rest Week! Take time to reflect, rejuvenate, and revisit anything you need.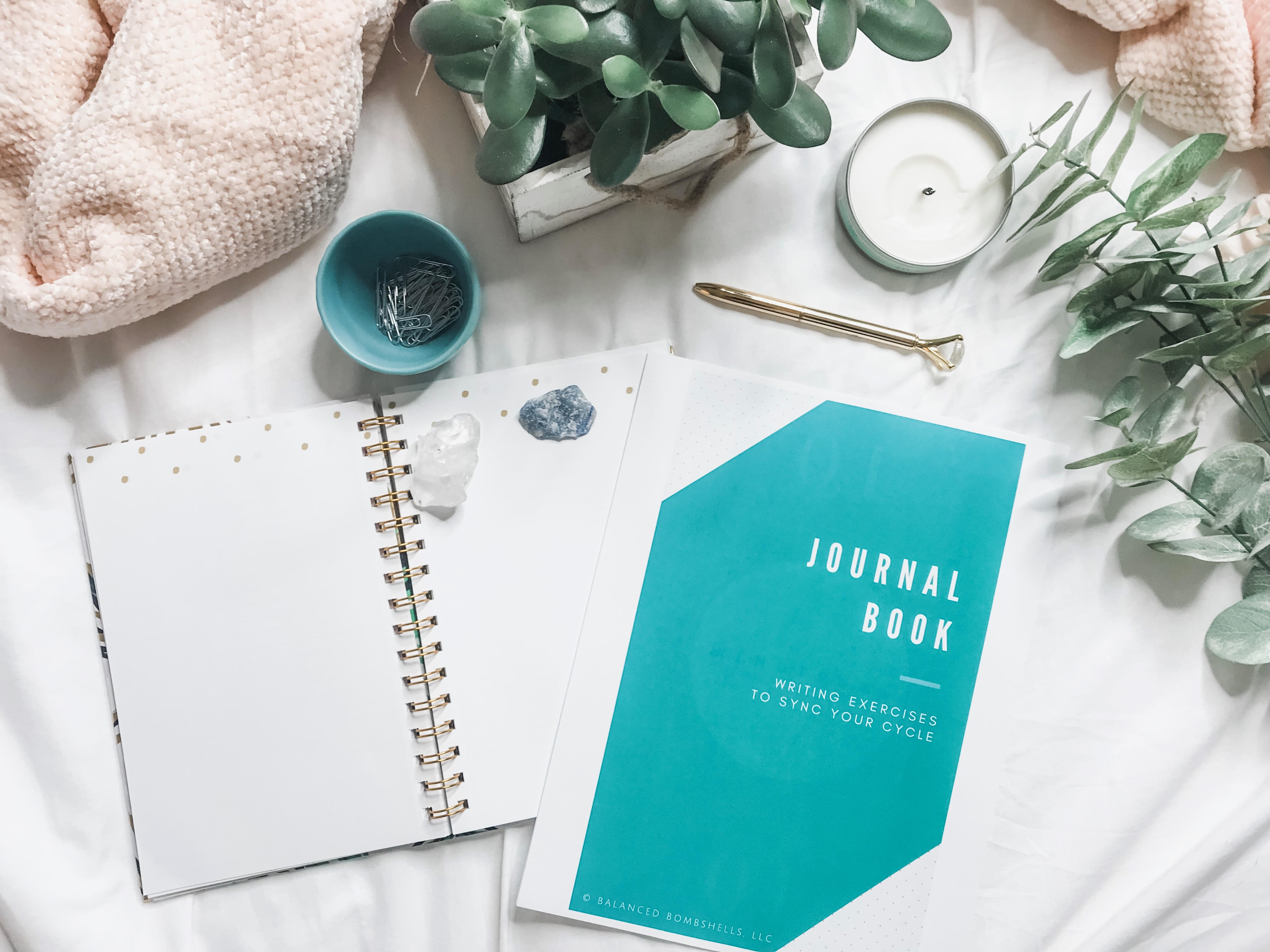 Module #5: Digest for Success - Learn how to improve your digestion and keep your seven organs of elimination clear of inflammation and toxins. I'll also share my exact period plan and teach you how to create your own! You'll gain new insight into the root cause to your symptoms and what supplements may be right for you.
Module #6: Master Your Metabolism - Learn about your skinny gene and how to eat to protect your metabolism. You'll learn new hacks to de-stress, detox, and my top three secret weapons to master your metabolism.
Module #7: You: Version 2.0 - Learn how to eat for clear skin and have access to my favorite DIY holistic beauty essentials. During this week, you'll bring everything together and create your own cycle syncing plan!
From now on you will have the exact strategies that work for your life - from food, fitness, work, and your relationships, you'll know exactly what to do.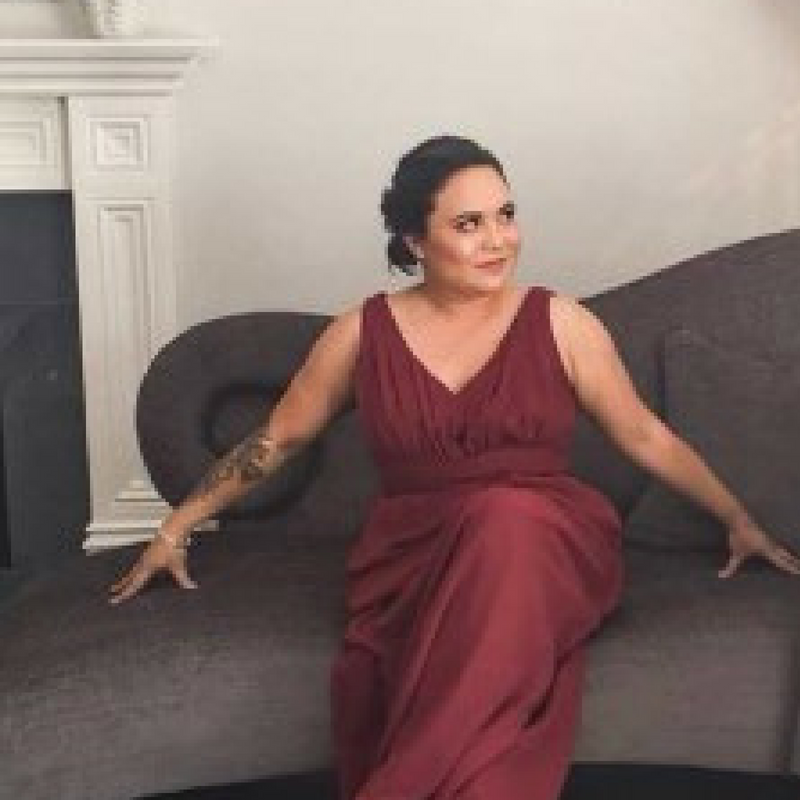 "This program saved my life. I was able to alleviate my monthly symptoms and have lost over 20 lbs! I had to go out and buy new clothes (not complaining) and feel so much better knowing what food and exercise works for MY body. I wish I had started sooner!"
- Elizabeth, Marketing & PR Professional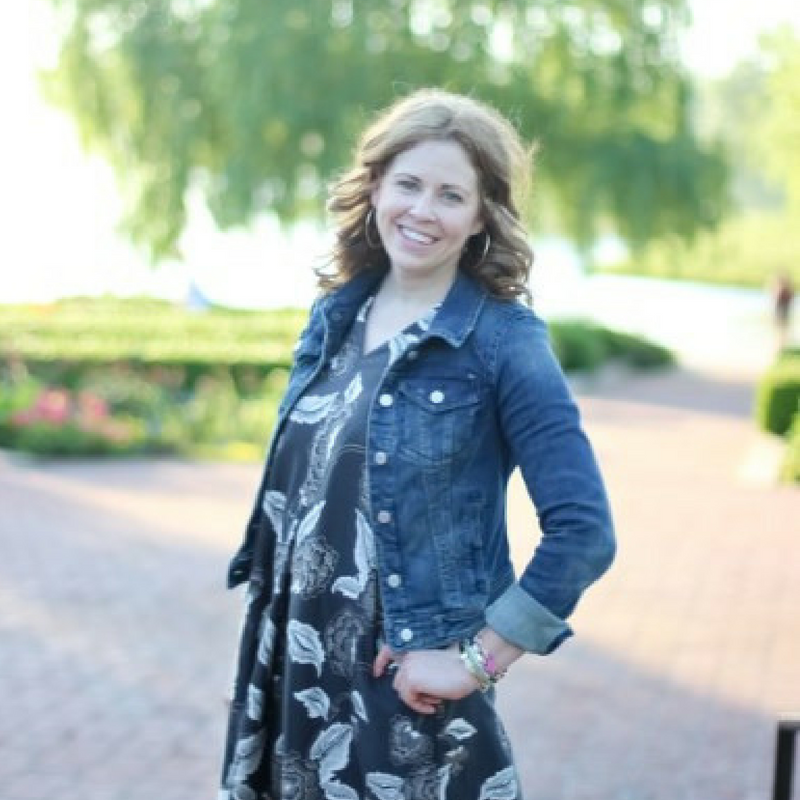 "It used to take me 5 hours to feel awake in the morning. Now, with implementing the strategies in this program, I jump out of bed alert every day and have added 35 hours back to my week! This is in addition to losing nearly 10 lbs, 6 inches, having a predictable (and shorter!) period, and clear skin!! I've even changed how I plan out my day/month and feel way less stressed. This program has changed my life and I think every woman should do it!"
- Kim, Tech Strategist, Business Coach & Functional Medicine Student
The Balanced Bombshells Lifestyle Plan also includes these three exciting bonuses:
Bonus #1: Sync Your Boo Guide - Written for the male mind, your man can check your cycle grid and know exactly what your needs are for each phase. From sexy time and your changing emotions to date night and when to help around the house, your relationship can improve instantly!
Bonus #2: How to Ditch PMS Forever - Nearly 90% of menstruating women suffer from some form of PMS symptoms like bloating, acne, irritability, food cravings, and migraines. This guide teaches four secrets about PMS your doctor isn't telling you and you won't learn anywhere else. Soon you'll join me as part of the 10% of women who don't struggle every month!
Bonus #3: 3 Templates & 2 Pairing Guides - You'll receive a sample meal plan and templates to help you grocery shop. By popular demand, I also provide my alcohol pairing guide so your hormones stay balanced at happy hour, along with my cheat sheet on eating carbs. I focus on carbs differently than you may have seen before and this cheat sheet makes it easy!
Frequently Asked Questions
How is this course different from others?
Most health and wellness programs don't talk about or touch on hormones. Or they harp on an never ending list of symptoms that make you feel like something is wrong with you. This program is all about hormones and teaches you how to create a customized lifestyle plan that will make you feel good about yourself.
When does the course start and finish?
The course starts now and never ends! It is a completely self-paced online course - you decide when you start and when you finish.
How long is the course?
The Plan is 160 pages long and is broken into six modules, a Recipe Guide, video tutorials and three free bonuses in your Bombshell Bundle. It is PACKED with valuable content you need to live your life better.
How long do I have access to the course?
How does lifetime access sound? After enrolling, you have unlimited access to this course for as long as you like - across all devices you own.
What if I'm unhappy with the course?
We would never want you to be unhappy! If you are unsatisfied with your purchase, contact us in the first 14 days and we will give you a full refund.
Do I have to pay for program updates?
Never! Once you become a member of the Balanced Bombshells Lifestyle Plan, you're in our family for life. This means that whenever there are updates to the Plan you receive them at no additional cost.
Understanding your hormones will change your life forever. Let's dive in!