FACT: THE LESS CORTISOL YOU HAVE, THE MORE CONFIDENCE YOU WILL HAVE
Do any of these statements apply to you?
You feel bloated in your midsection. Maybe it's around that time of month, or it might come up after your workout... actually, let's face it, it feels like all the time.
You wake up most mornings but don't feel fully awake, even though you got a full night's rest. Even drinking a cup of coffee or tea doesn't do the trick. Then magically by mid-morning or early afternoon you're ready to go.
You pick apart your life and analyze it from every angle. You think in order to be happier maybe you need to change your job, move, find a new partner, lose weight, get new friends, or just call in sick.
Cortisol is one of your stress hormones and when levels are elevated you feel more overwhelmed, bloated, and will be less satisfied with your life.

You might as well just throw your joy and self confidence right out the window.
Cortisol hangs out in your stomach and creeps into your thoughts. It makes you want to work out more, eat less, and become stressed out about trying to be healthy. It makes you not sleep well. Snap at your partner. Get agitated with traffic or an overflowing inbox. And yup, experience PMS and period probs.
Cortisol can be really beneficial, when used right and when you have the correct amount. It puts a pep in your step and motivates you to get out of bed in the morning. If you have too much, life is not as enjoyable.

LESS CORTISOL + MORE CONFIDENCE = WAY MORE FUN

INTRODUCING THE CONFIDENCE BEATS CORTISOL WORKSHOP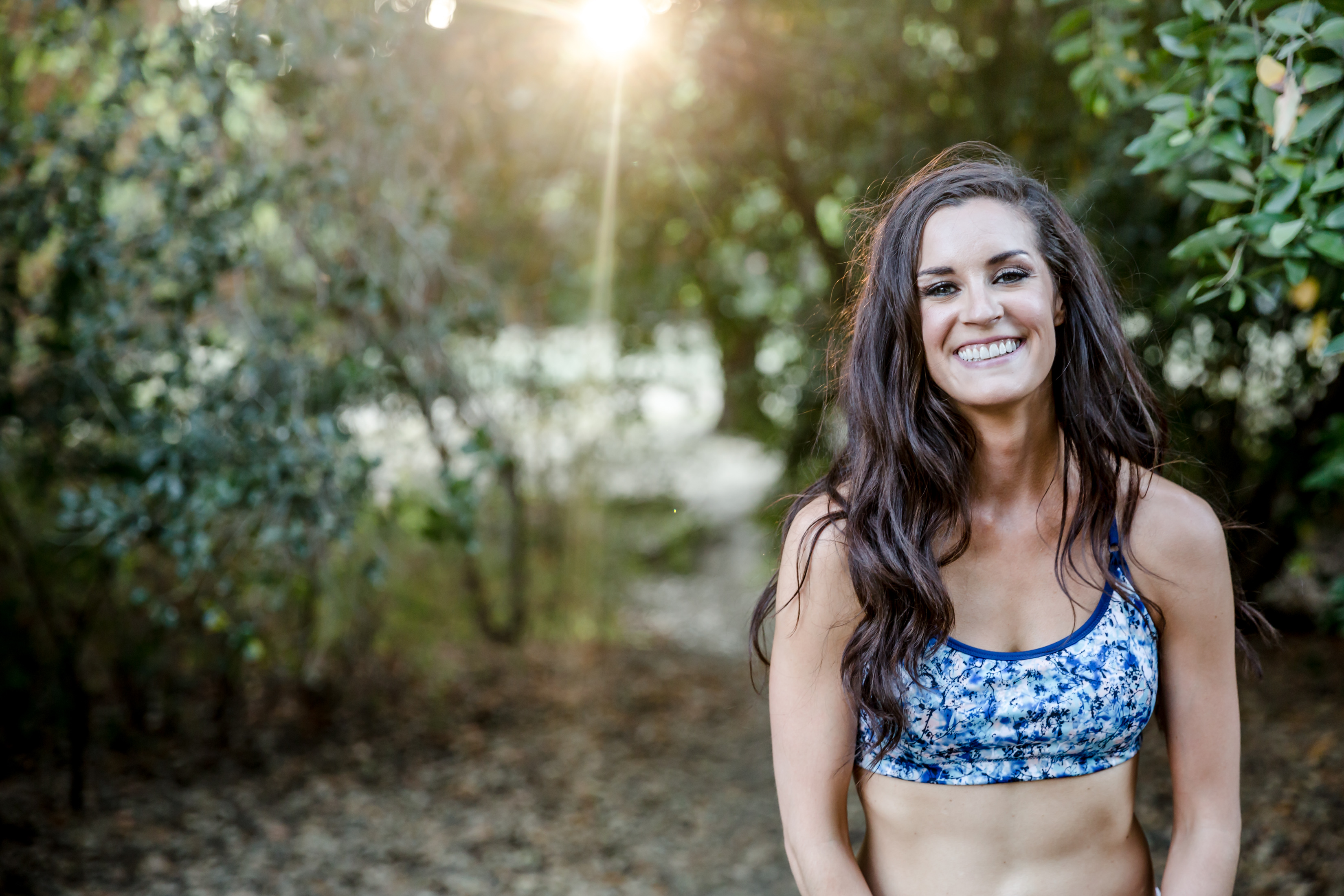 Confidence Beats Cortisol is a 4-part video workshop that'll give you back the strength to be who you're meant to be. You'll slim your waistline, sleep better, and feel happy about your life again.
This workshop is perfect for you if you experience one or more of these:
+ exercise 4-7 days a week
+ need more than one cup of caffeine a day
+ don't feel fully awake until mid morning/early afternoon

+ experience the afternoon slump

+ do heavy strength training, cardio like running/spin/cycling, or Crossfit/HIIT style workouts
+ struggle with adrenal fatigue or adrenal PCOS
Let's calm down your cortisol and ditch the negative vibes already. You in?
Hi! I'm Laura. Step into my hormone loving world for a moment.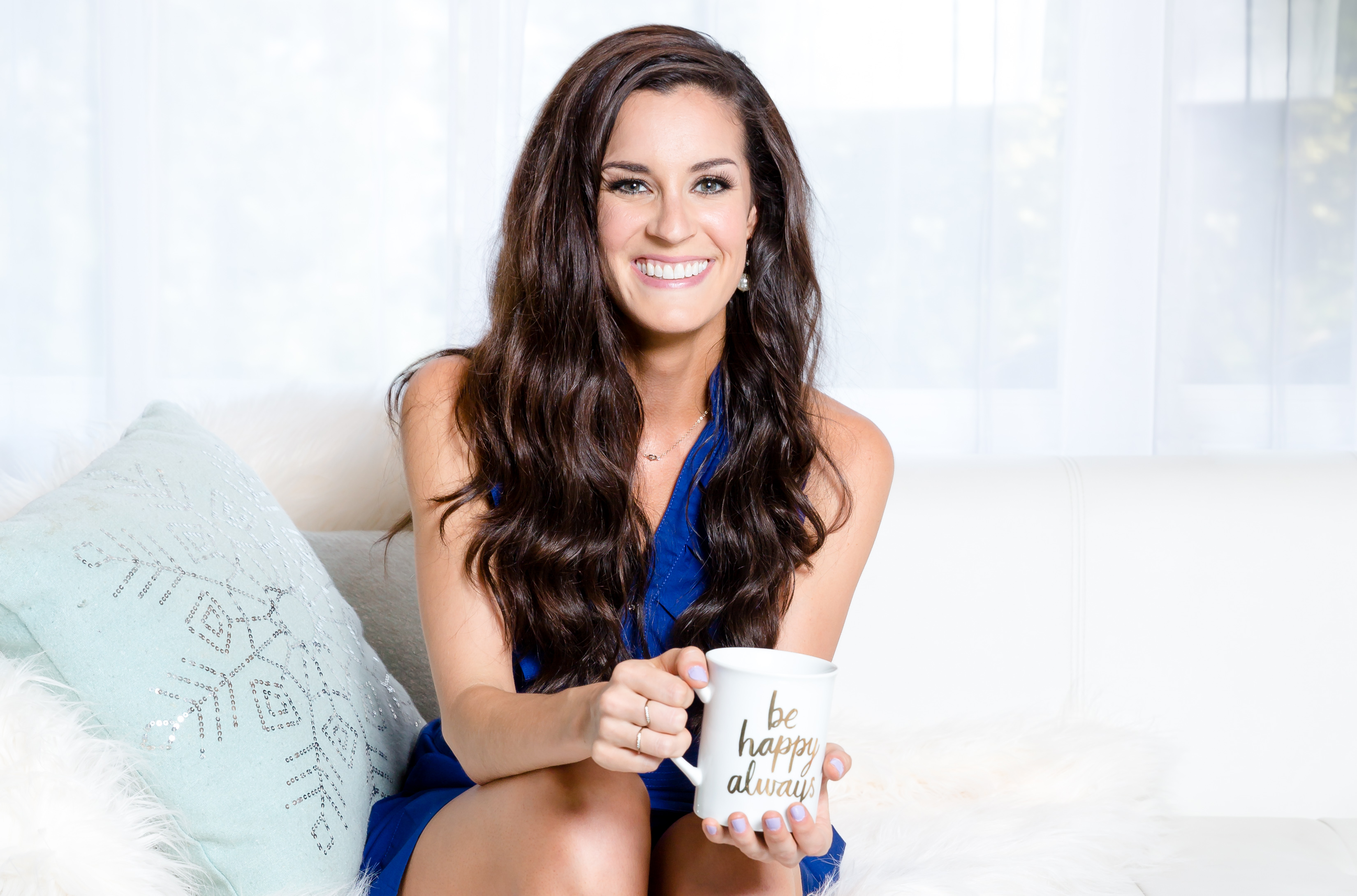 I totally get the negative self talk, picking apart my life, hoping and wishing I'll have the body of my dreams, only to be left feeling stuck. No matter how well I ate, how much I exercised, or how much self care I did, I still had the belly bloat, anxious thoughts, and crappy attitude. Sometimes it was all the time. Other times it went along my monthly cycle. It made me feel like I couldn't passionately pursue my dreams because the stress of #allthethings made my body plummet.
Cortisol was the first hormone I learned intimately when starting my hormone balancing journey. I'd hear stress related advice like, "make sure you're taking breaks!" or "maybe you should be doing more self care", or my favorite, "why can't you just calm down?"

I'm calling BS on this advice that you just need to eat well, exercise, and take time to relax and you'll be good. SO NOT TRUE when your cortisol is out of whack. Plus, there is just so much yoga, meditation, positive affirmations, and sitting around doing nothing one girl can take. Sure these are helpful in lowering your stress levels, but I wasn't fully tackling the root cause to why cortisol was raging in the first place. Hence the roller coaster.

That's what I'll be teaching you in the Confidence Beats Cortisol workshop. Exactly how some of your habits, that you're doing to be healthy, are actually increasing your cortisol levels and lowering your self confidence.
WHAT WE'LL COVER IN CONFIDENCE BEATS CORTISOL

You'll be given instant access to the following upon signing up:
Video #1 - Your 3 Pillars to Body Confidence
You're most likely already doing #1 and #2, but there is a 3rd pillar that will make you completely rock your life. You'll learn how to connect all three to move forward with ease.
Video #2 - 3 Healthy Habits That Are Actually Stressing You Out
You'll learn three very healthy habits you may have in your everyday life that is increasing cortisol and making you feel stuck. I'll walk you through each of them and give you simple guidance on how to easily course correct.
Video #3 - Try This, Not That: Easy & Effective Workout Swaps
You'll learn which workouts you need to swap when you have elevated cortisol levels and which ones will help you reduce it. This insight will help you create a more effective and balanced workout routine so cortisol always stays in check.
Video #4 - 6 Foods That Will Lower Cortisol Now
You'll learn six foods that naturally lower your cortisol levels, which you can reach for any time you feel they're too high. Or use as recovery after an intense workout to bring your levels back down.
Cortisol can be that simple. The Confidence Beats Cortisol workshop contains all four video trainings that you can get through in less than an hour.
PLUS this special bonus!

You'll also receive my Cortisol Crusher Smoothie recipe, which you can make today. I highly recommend drinking one of these a day and see how you feel in a week.

Your Instructor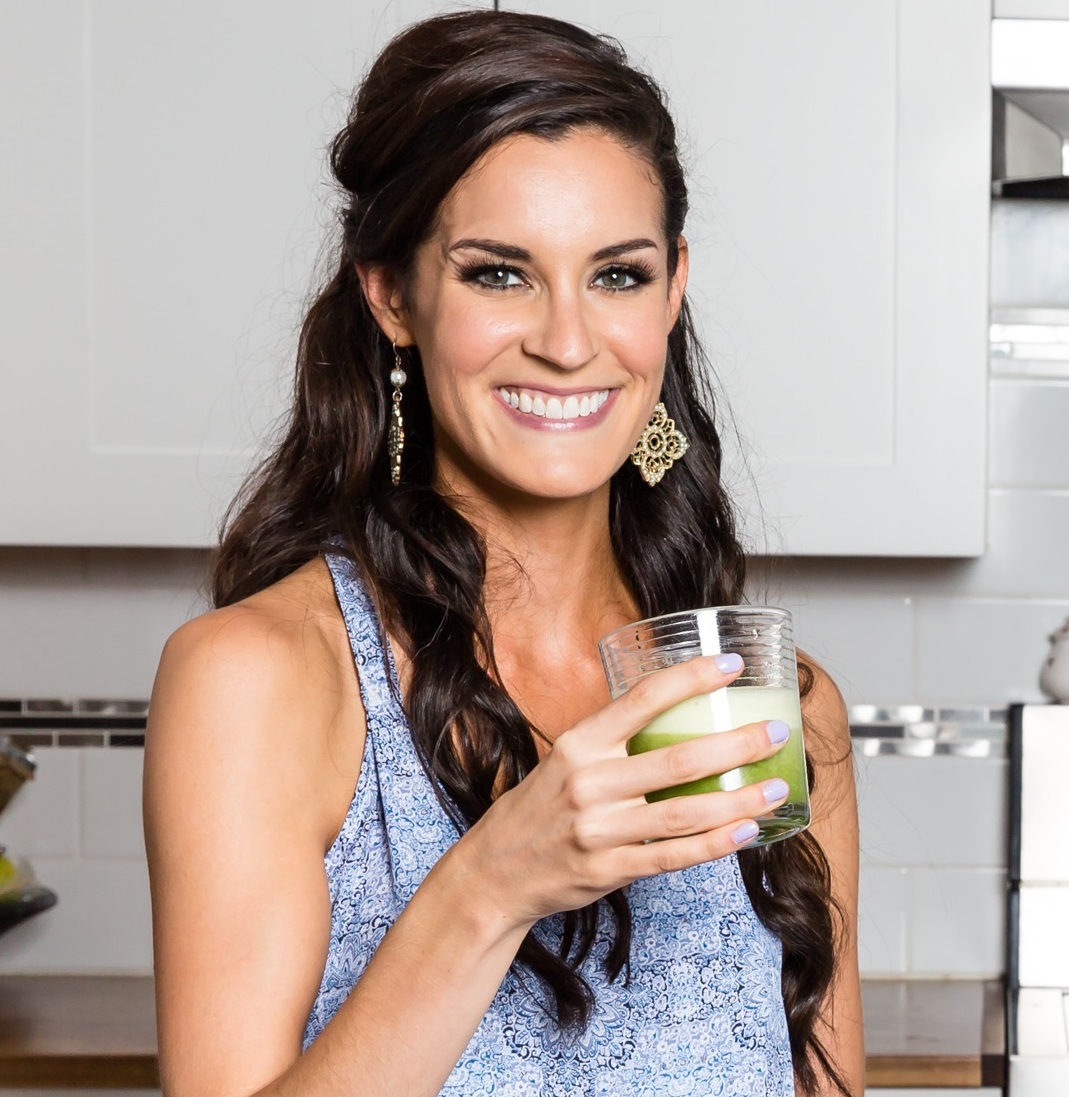 Hi there! I'm Laura. I'm a wife, mom, and a woman who has successfully balanced the hormones related to stress, mood swings and low energy by incorporating the life changing practice of cycle syncing. My passion is teaching health conscious women how to feel happier at home and at work with the science of hormones and the heart of a woman who has been there.
I live in the suburbs of Denver, Colorado with my husband, son, and have a baby girl on the way! You'll often find me hiking & drinking homemade matcha lattes!

Frequently Asked Questions
When does the workshop start and finish?
The workshop starts now and never ends! It is a completely self-paced online program - you decide when you start and when you finish.
How long do I have access to the workshop?
How does lifetime access sound? After enrolling, you have unlimited access to this course for as long as you like - across any and all devices you own.
How long is the workshop?
You'll watch all the videos in less than an hour. It's the perfect thing to do when unwinding from work or on a weekend morning.
You ready to get started? Let's dive in to lowering your cortisol levels so you can confidently rock your life again. See you in the workshop!