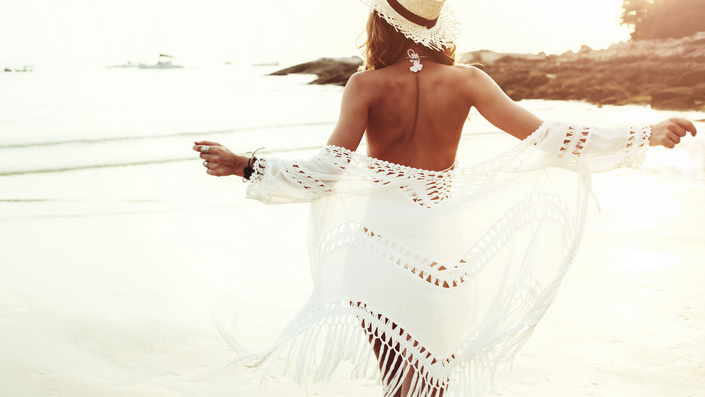 Moody Meltdowns to Balanced Bombshell Program
Ditch Irritability for Good & Become the Happiest Woman You Know
Introducing the Moody Meltdowns to Balanced Bombshell Program! A six-week group program - designed as the first of its kind - to help active and busy women like you put an end to irritability for good.
You'll learn how to balance the hormones related to irritability and how you can lead a happier, more balanced life.

The Moody Meltdowns to Balanced Bombshell Program gives you all of the tools you need to gain clarity over your symptoms and finally ditch the emotional upheaval you feel before your period.
You'll learn how to understand your moods, master cycle syncing, and the exact techniques I've used to not only overcome PMDD (a more intense version of PMS with alllll the mood swings), but become PMS free for over five years!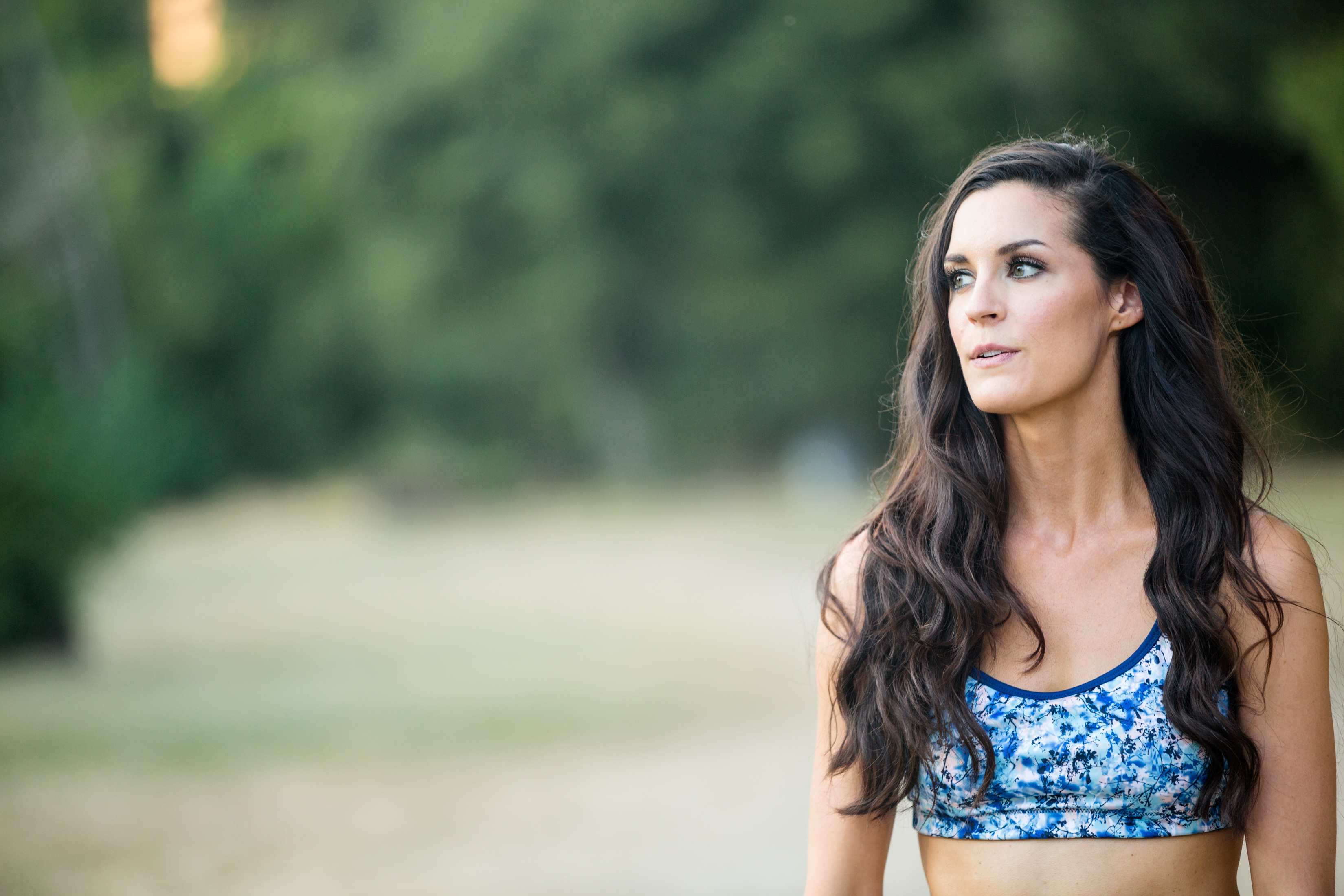 I've been asked countless times to release the exact strategies I've used to improve my mood and live every month feeling happy and balanced. Your roadmap is here.
Can you image:
Feeling happy, calm and productive before your period starts.
Feeling crystal clear on what to do to avoid intense PMS symptoms and match your habits to your cycle for maximum success.
Being able to talk to those around you (friends, partner, kids, coworkers) in a clear, calm and articulate way when you're about to get your period.
Avoid having to apologize for your tone and terrible mood because "you just couldn't help it" or because you ghosted everyone... again.
Putting an end to the bloating, mood swings, depression, and low self-esteem that rolls in like clockwork the week before your period.
...I've been able to unlock the exact formula for this and I'm ready to show you how.
How would all of this change your life?
I can tell you with complete certainty that with the Moody Meltdowns to Balanced Bombshell Program, this is possible. I've successfully done this myself and for other women just like you. If you bring the drive and passion, I'll bring the strategy and knowledge you need to ditch irritability for good.
Let's uplevel your life and create the happy cycle you deserve. It starts now with this simple decision.
What's inside the Moody Meltdowns to Balanced Bombshell Program?
This program is specifically designed to help you feel confident and crystal clear on how to avoid intense PMS symptoms that disrupt your life at work and at home.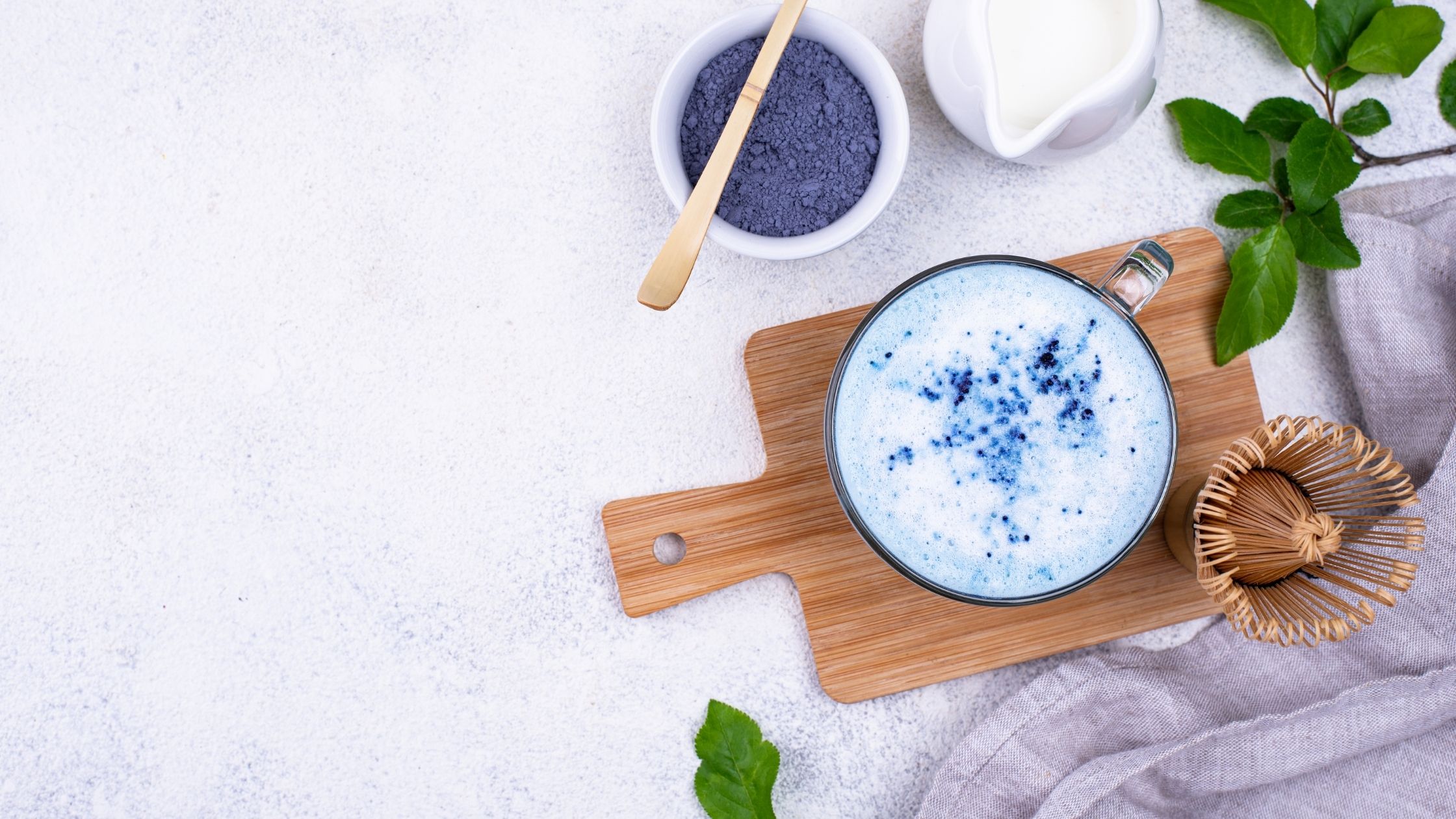 The Moody Meltdowns to Balanced Bombshell Program is a 6-week program designed to teach you the foundational principles you need to know about your hormonal health, while creating an individualized plan that fits your needs.
Created by me, Laura Presnall, the bombshell behind the global brand, Balanced Bombshells, the Moody Meltdowns to Balanced Bombshell Program is the ONLY health and wellness program designed to teach you how to strategically use food, fitness and your lifestyle to get rid of intense irritability.
When it comes to using a woman's monthly cycle and hormones to your advantage, I really know my stuff. With over 10 years of research in health, wellness, and hormones, along with being PMDD free for over 5 years, I'm finally lifting the lid on how I was able to naturally improved my mood and don't feel irritable before my period.
From my specific hacks that are backed by science, to the formulas I use to connect your mental, emotional, physical, and spiritual health, there's not a single element left uncovered in this program. I'm even sharing all the supplements I used that actually worked (I tried so many my bathroom cabinet looked like CVS).

Struggling with irritability can be lonely. I know what it feels like to have no one understand this unique hormone imbalance and am giving you everything I wish I had in the beginning of my journey.
Your Instructor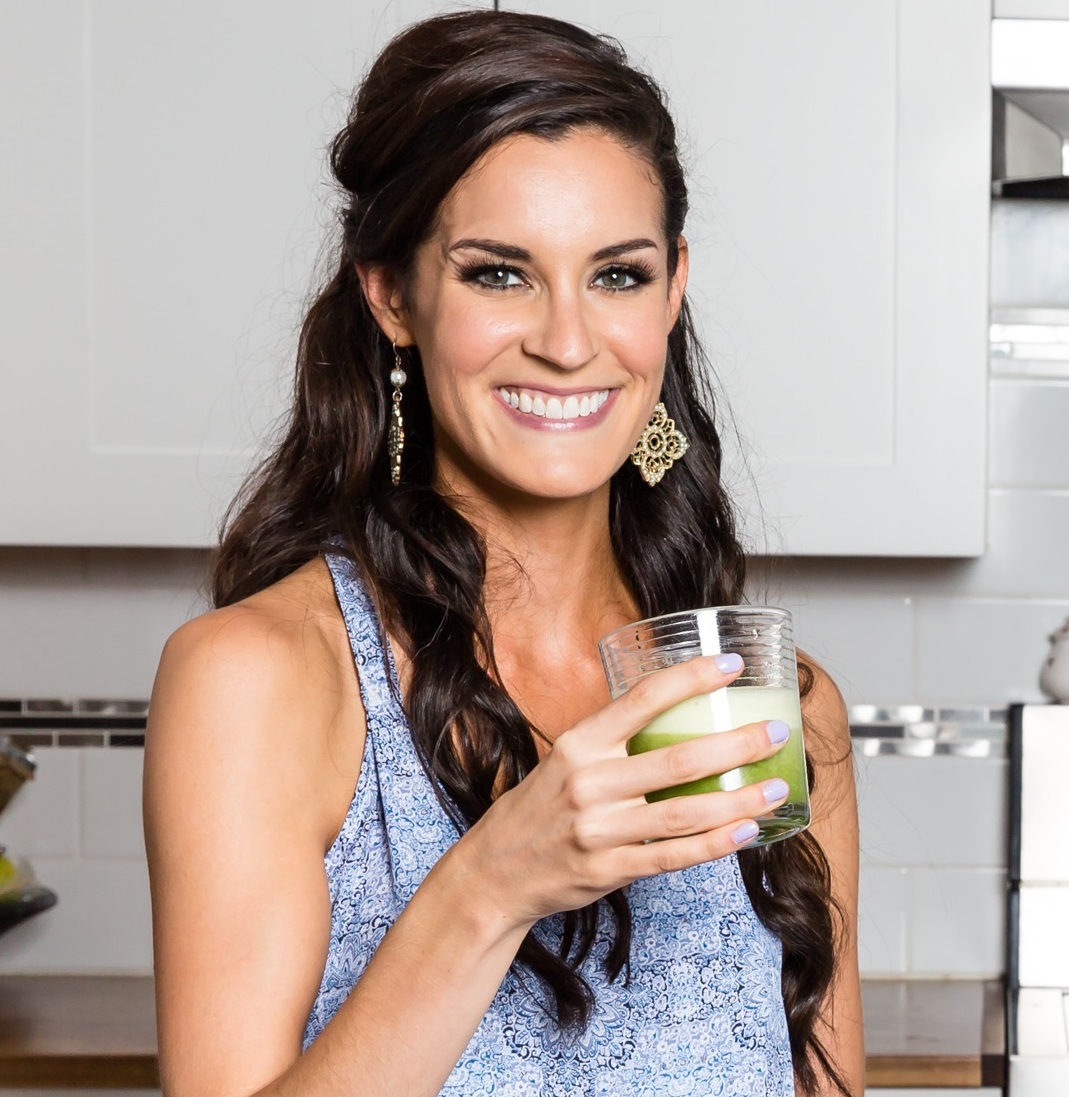 Hi there! I'm Laura. I'm a wife, mom, and a woman who has successfully balanced the hormones related to stress, mood swings and low energy by incorporating the life changing practice of cycle syncing. My passion is teaching health conscious women how to feel happier at home and at work with the science of hormones and the heart of a woman who has been there.
I live in the suburbs of Denver, Colorado with my husband, son, and have a baby girl on the way! You'll often find me hiking & drinking homemade matcha lattes!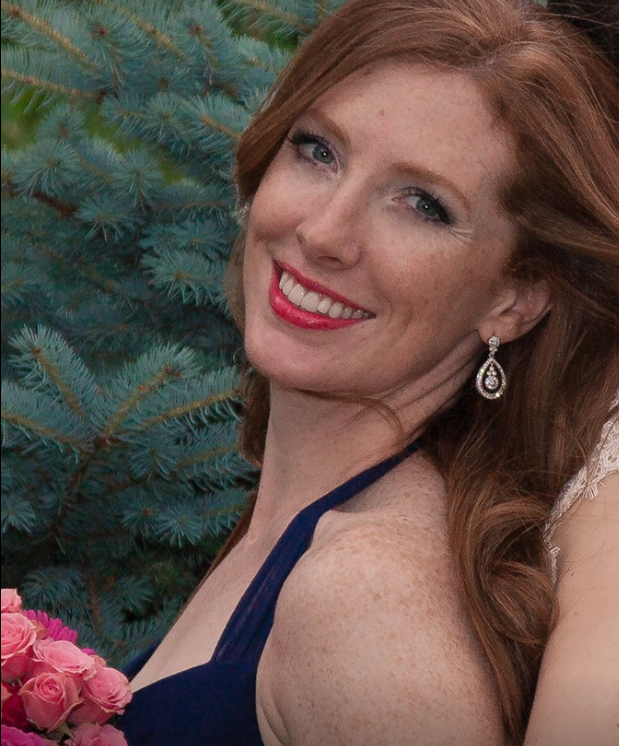 "I'm learning from THE BEST! Hormonal imbalances, massive anxiety, and out of control emotions (I have PMDD) have ruined relationships for me in the past and finally I found someone who could help me address the root cause of the problem. I already feel 1M x better after cycle syncing my life this past month. Laura has seriously changed my life"
- Alyson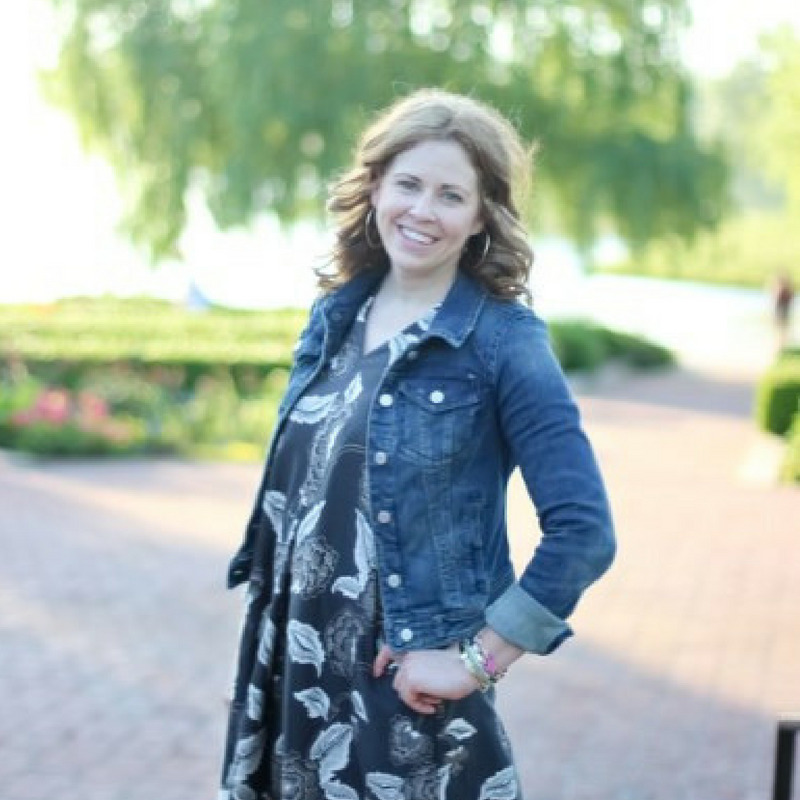 "I always took my personal health and wellness very seriously. Even when I wasn't feeling well, I did my best to eat well, rest, and exercise. With Laura's help I literally healed my body in a matter of weeks through the power of food and some lifestyle changes. I learned how to listen to the subtle messages my body gives me and understand how my hormones fluctuate throughout the month. I can even predict when a symptom might come up, and now know how I can avoid it. It's like I regained control over my body!"
- Kim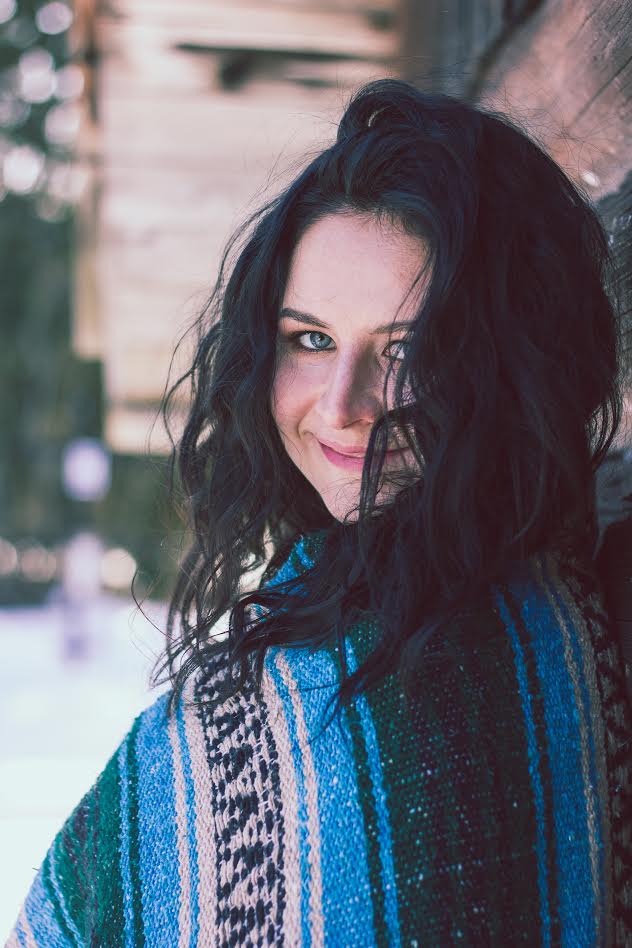 "I met Laura after a PMS breakdown. I didn't know what was going on with my mood swings or hormones, but I was suffering not knowing how everything was affecting my life. That one week per month has gone from miserable to manageable as I tune in and honour myself."
- Caela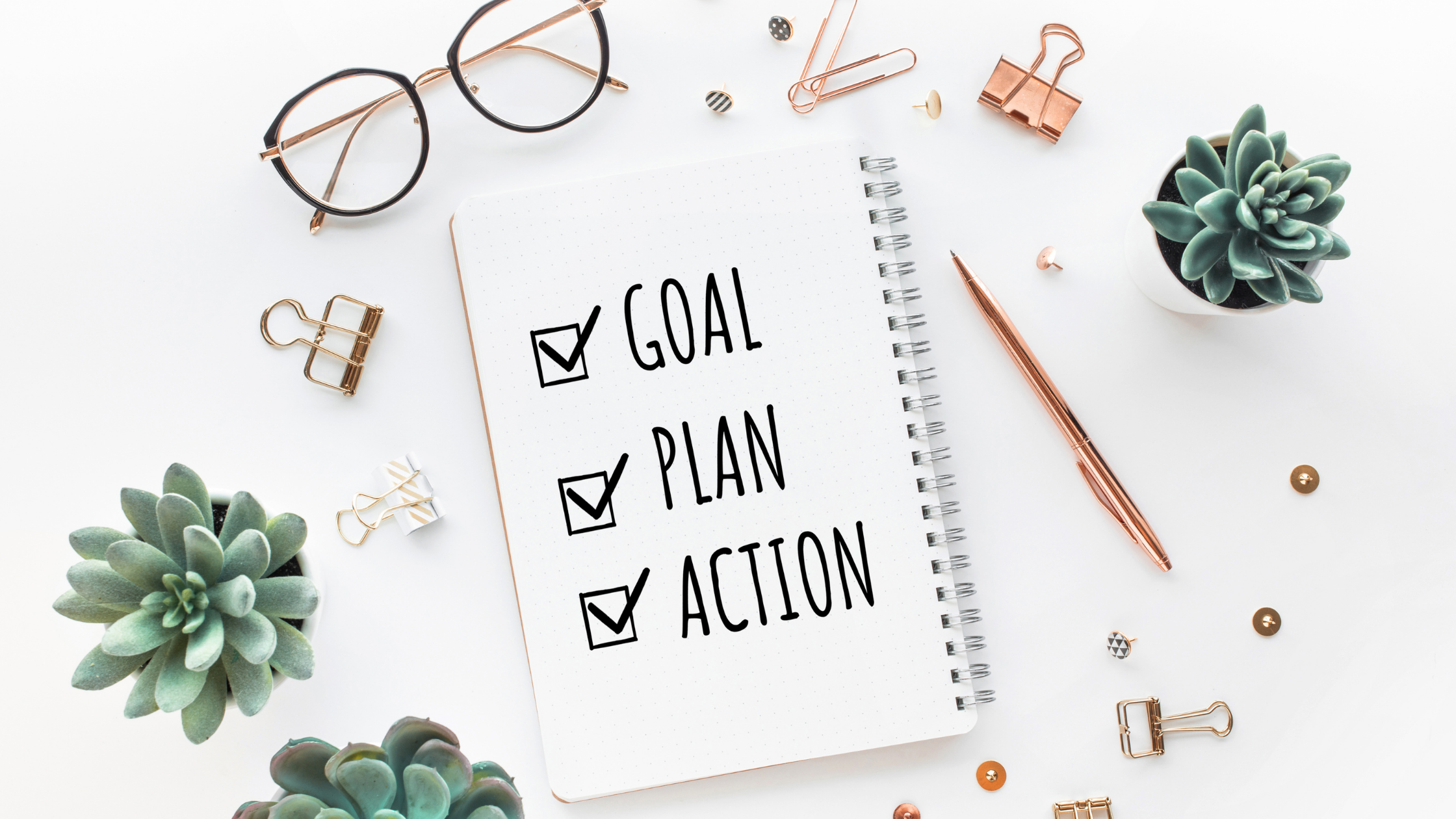 The Moody Meltdowns to Balanced Bombshell Program is right for you if...
You're struggling with intense PMS symptoms like emotional instability, severe mood swings, depression before your period, crying spells, bloating, headaches/migraines, premenstrual acne, food cravings, and fatigue
You are not on the birth control pill or the IUD. I take an holistic approach to balancing hormones and if you're currently on birth control, this could get in the way of your results in this program.
You already eat well, exercise, and do your best to take care of yourself. You just need practical techniques that are catered to your specific needs.
You desire more happiness and freedom in your life and no longer want to feel held back the week before your period.
You're fed up with the mountain of contradicting advice and trying to figure out everything on your own, where you're wasting time, money and mental energy.
Here's what you'll learn in 6 weeks:
WEEK #1 - STRESS & YOUR MONTHLY CYCLE
Stress impacts a woman in sneaky ways and shows up differently if you have mood swings. You'll learn how to keep your stress hormones low and master your monthly cycle to avoid the meltdowns.
WEEK #2 - STRATEGIC HORMONE BALANCE
You'll learn the basics to the hormones controlling your cycle and next steps in finding balance. In order to fix your mood this week is crucial for your success.
WEEK #3 - YOUR MOOD & MICROBIOME
When your mood is off, your microbiome (your stomach's built in ecosystem to keep you happy and healthy) is off. This week, we'll dive into how to fix your gut health, improve digestion for proper hormone balance & natural detox tips so you can find and maintain balance.
WEEK #4 - MINDSET PART 1
Balancing your emotions is part of this work and it takes practice and guidance. This week you'll dive into what your emotional blocks are and how to start letting go.
WEEK #5 - MINDSET PART 2
Your mindset needs to be in tip top shape to master your hormonal health. We need another week to talk openly, practice, and dive deep into what's causing internal stress.
WEEK #6 - RELATIONSHIPS
Talking to our people and gaining the support we need can be hard, especially when you don't know what you need! This week, you'll learn how to talk your people - without feeling awkward.
By the end 6 weeks, you'll feel confident and have the resources you need to be your best self all month long.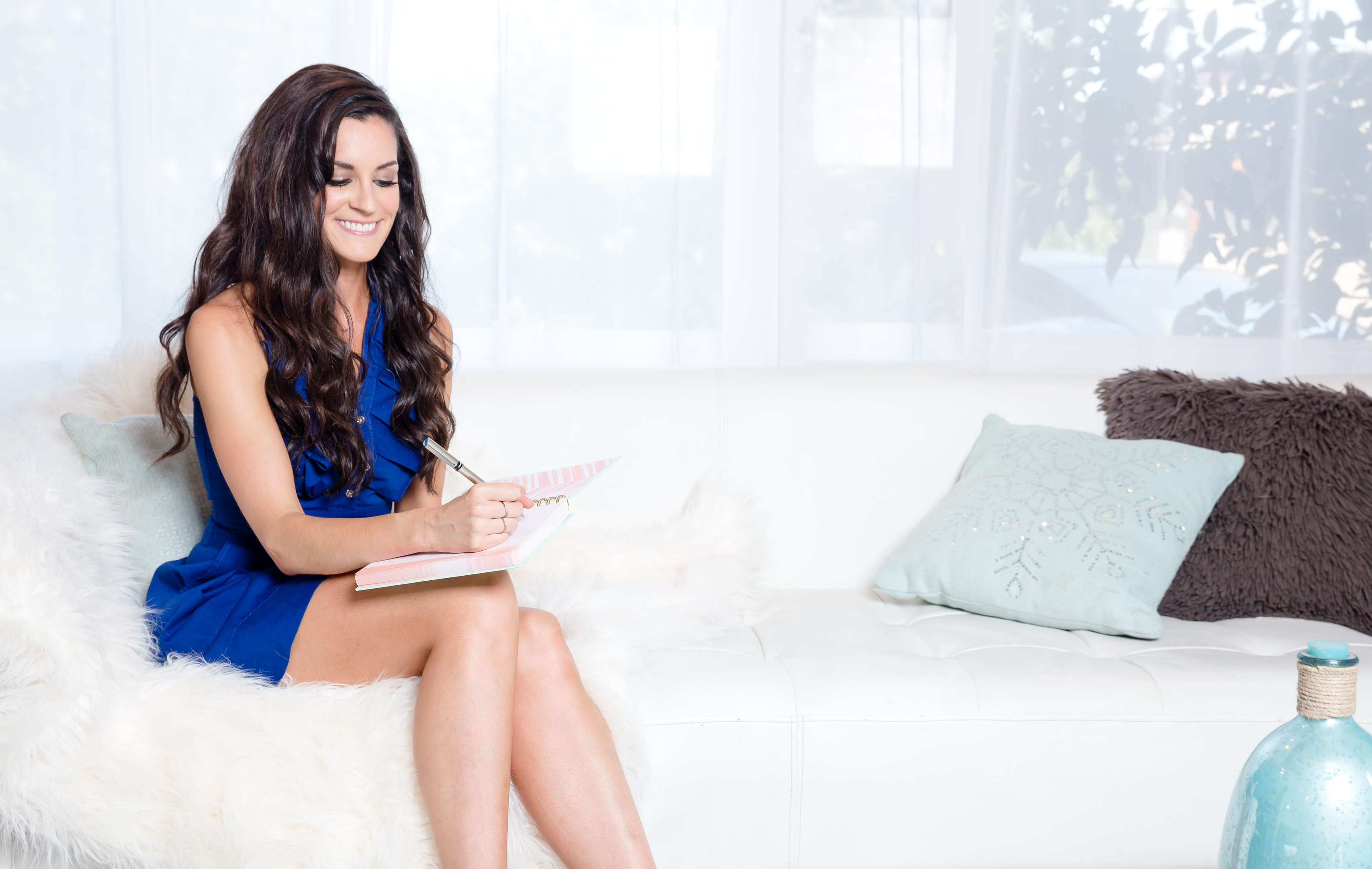 YOUR INVESTMENT
Here's a recap of everything you'll receive inside the Moody Meltdowns to Balanced Bombshells Program:
6 modules covering different elements from stress, irritability, gut health and more so you stop feeling irritable before your period.
TOTAL COST: $397
Special Bonuses!
But wait, there's more. Here are the additional bonuses you'll receive when you sign up:
Cycle Sync Cheat Sheets & Journal Prompts containing my 4 cheat sheets for each cycle phase ($50 value)
Balanced Bombshells Recipe Guide with over 80 mood boosting and cycle synced recipes for breakfast, lunch, dinner, and of course sweet treats ($75 value)
My Supplement Guide as it relates to your mood swings. I'm sharing all the supplements I used that actually work and how to tell which ones are right for you ($100 value)
Your first 3 Month Action Plans showing you how to get started & tailor habits that stick ($150 value)
Total Value of Bonuses: $375
All yours for FREE!