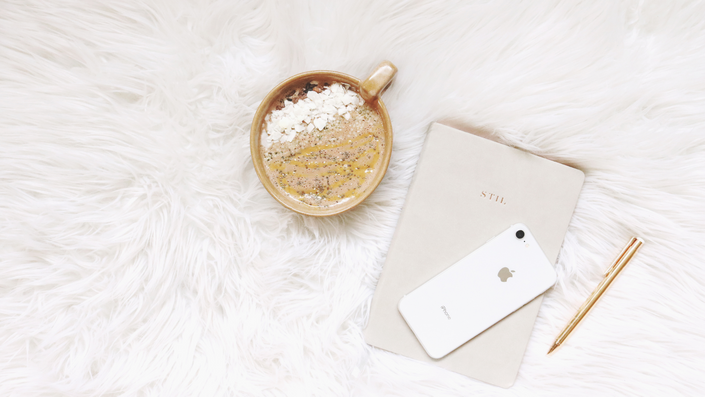 Women's Health Business Accelerator Program
Everything you need to start a women's health business
Sign me up!
I've been asked hundreds of times to release the exact strategies I've used to create a women's health and lifestyle brand for the wellness obsessed ladies all over the world. It's here.
Can you image:
Feeling crystal clear on what you do and who you serve, while generating a passionate and motivated audience around your brand.
Waking up to new DMs and emails from women all over the world asking how they can work with you, simply from the content you've shared online.
Taking the knowledge you already have and upleveling your work with the little known world of women's health.
Creating a tight knit community of women scrambling to sign up for your programs, waving their credit cards, while thanking you for the work you do.
Knowing how to effectively sell online without being sleazy and being able to secure your first clients.
...I've been able to unlock the exact formula for this and I'm ready to make this your reality.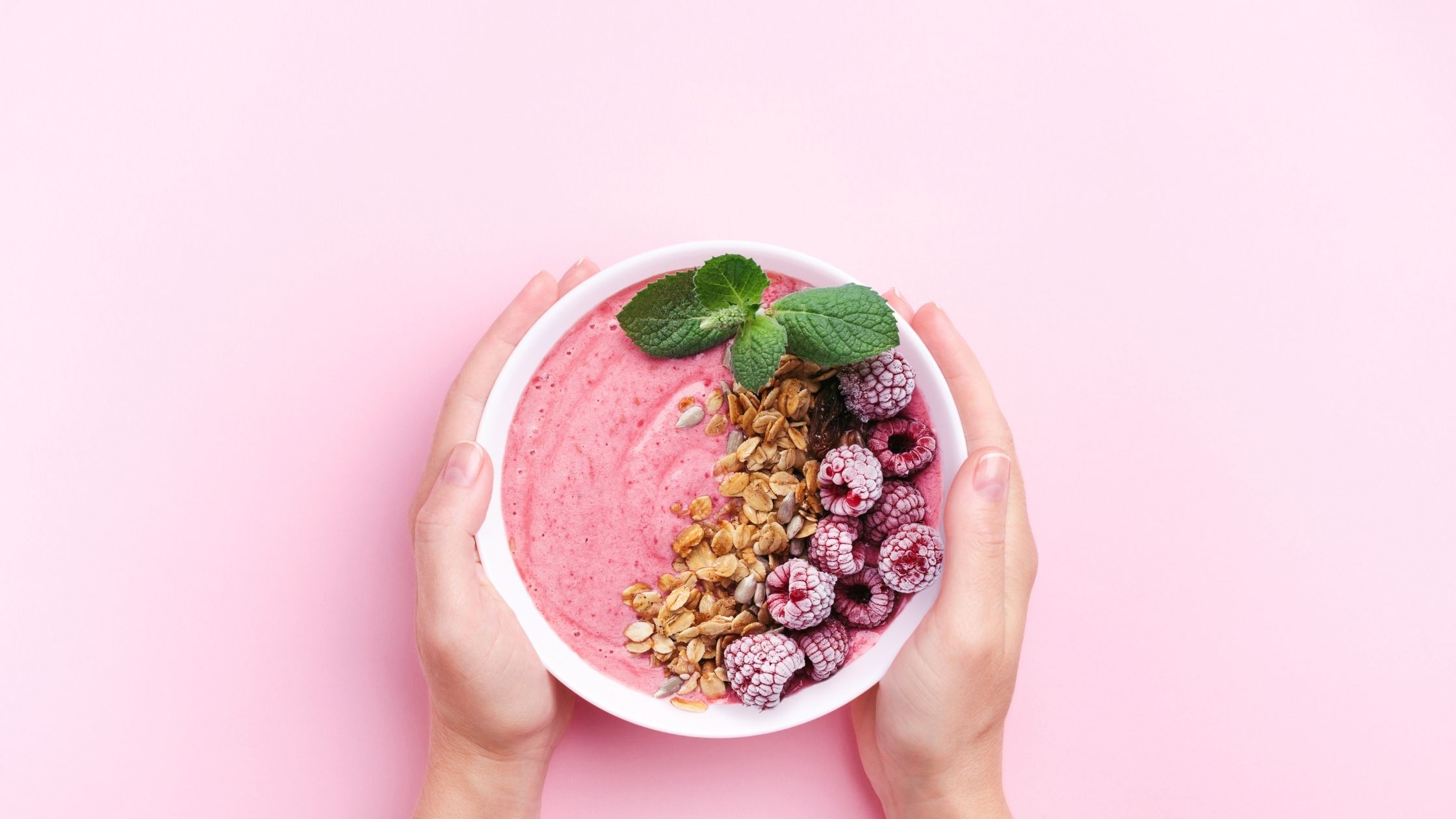 How would that change your business or brand?
I can tell you with complete certainty that with the Women's Health Business Accelerator Program, this is possible. I've successfully done this myself and for other coaches on the market. If you bring the drive and passion, I'll bring the strategy and knowledge you need to start your women's health business.
It's time to uplevel your life and create the business of your dreams. It all starts now with this simple decision.
What's inside the Women's Health Business Accelerator Program?
This program is the first of its kind - it's designed to teach you the foundations of women's health and how to create a business around your groundbreaking ideas. Most coaching programs will teach you one or the other, leaving you confused on how to take your work to the next level. This program is specifically designed to help you feel confident and clear on your business idea and how to share it with the world.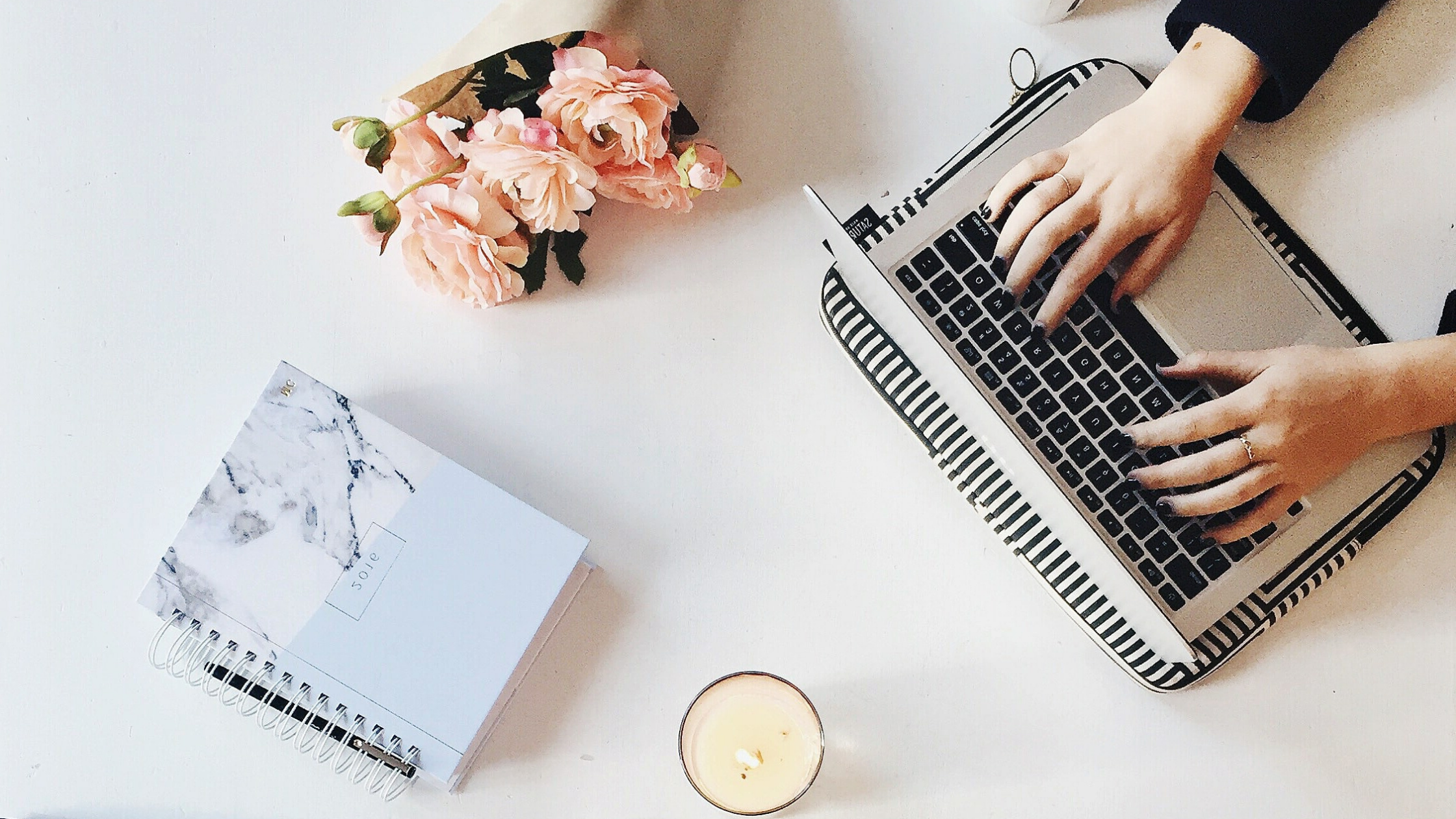 The Women's Health Business Accelerator is a 16-week program designed to teach you the foundational principles that are working now in the women's health industry (regardless of your niche) and how to create your business so you can monetize your new area of expertise , whether you're a new or established coach.
Created by women's health expert, Laura Presnall, the bombshell behind the global brand, Balanced Bombshells, the Women's Health Business Accelerator Program is the ONLY health and wellness program designed to teach you hormones and how women can use them for high performance. Whether you're a health pro or just starting out, this program will cover every strategy you need to know and implement in order to achieve your goals.
When it comes to using a woman's monthly cycle and how to use hormones to your advantage, Laura really knows her stuff. With over 10 years of research in health, wellness, and hormones, along with 15 years of experience in business, Laura is finally lifting the lid on what it takes to create a women's health business.
From her specific hacks that bring more balance to a woman's mind and body, to the formulas she uses to connect your mental, emotional, physical, and spiritual health, there's not a single element left uncovered in the first 8 weeks of the program. From there, you'll take everything you learned and Laura will teach you how to monetize your knowledge in your area of expertise.
This program has never before been offered as an at-home study, giving you the ease and convenience of working around your schedule. It's designed to walk you step by step through the process so you feel clear and confident with how to run your women's health business.
Starting a business can be lonely. Although this program is self paced, you'll feel like I'm right there with you!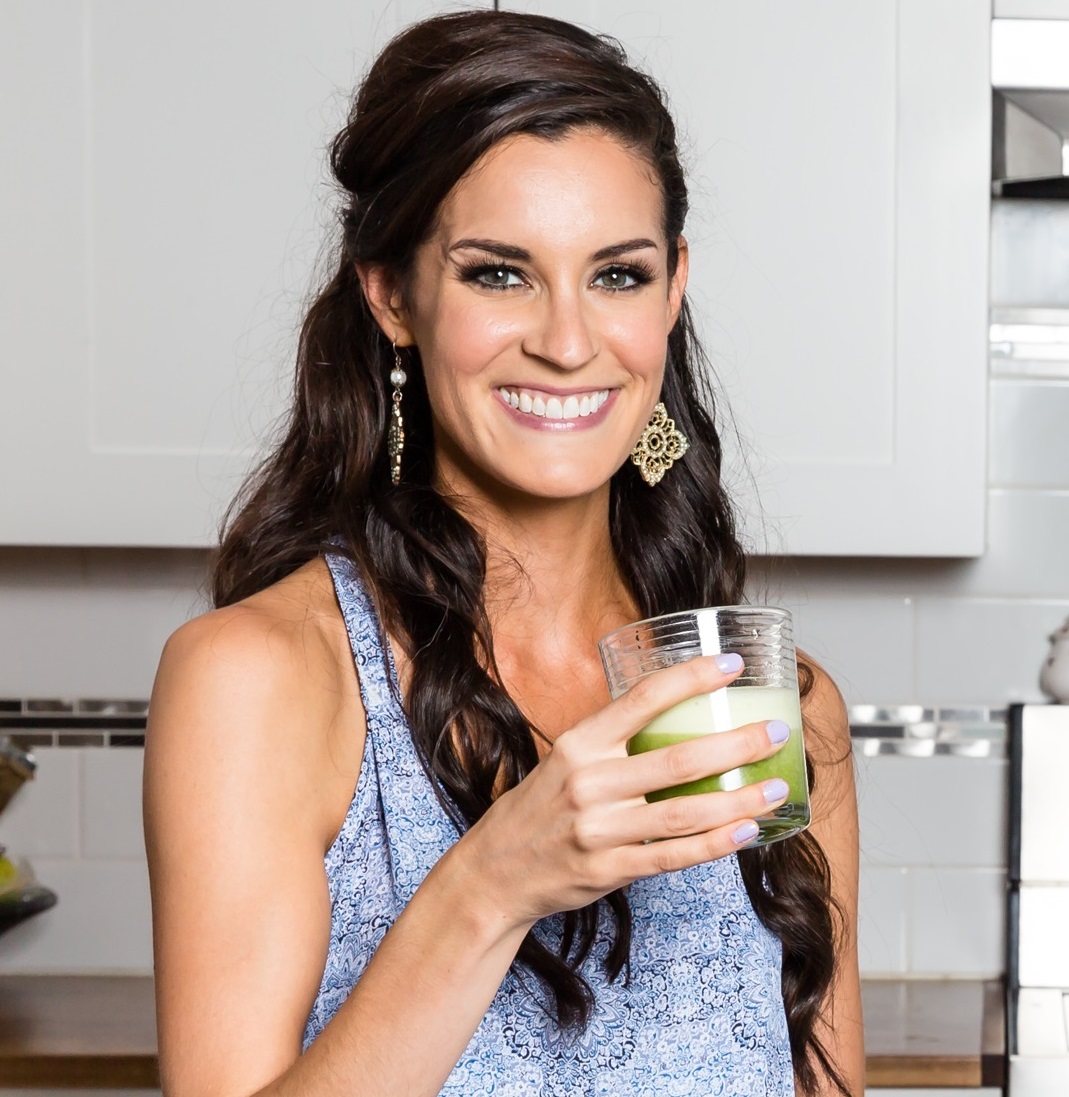 Meet the bombshell behind Balanced Bombshells...
Hi! I'm Laura Presnall, a high performance women's health coach and founder of Balanced Bombshells!
I'm a small town girl from Massachusetts in the United States, living in sunny San Diego, California with my cycle synced husband and our adorable fur babies, a happy-go-lucky pup and mischievous kitty. We welcomed our first baby in December 2020. I'm a personal development junkie, health nut, and founder of the women's health brand, Balanced Bombshells. I'm an expert in using hormones for high performance and helping women achieve their goals.
Through my own journey of learning how to use hormones to my advantage in everyday life, with zero help from my doctors, I've been able to develop a signature process that helps other women understand their bodies in a way that accelerates their personal and professional growth. And I'm deeply passionate about helping other female entrepreneurs like you learn how to support women while creating the business and life of your dreams!
I know a thing or two about using hormones to your advantage. Did you know…


1. WOMEN'S HEALTH IS IN HIGH DEMAND
With an influx of products and services finally available to women, they need additional support on how to use this new information effectively and make it meet the demands of her busy life.
Add in the frustration women feel with their doctor, at work, and at home, there is an increasingly high demand for how women can better support themselves in order to achieve their goals.
No one is talking to women about how to use their hormones for their everyday health - but with my help, you can! And if you've got a specific niche in women's health, you're well on your way to success!
2. WOMEN ARE STRUGGLING
Studies report nearly 90% of women struggle with some form of PMS, accounting for one week each month.
Other studies report 88% of women say their menstrual week impacts their job, accounting for another week each month.
If a woman is suffering the week before AND during her period, this adds up to 50% of her life that she's not thinking, feeling, or performing at her best.
Then think of all the specialty areas you could be in to start or as your work grows - fertility, pregnancy, postpartum, a specific hormone condition like PCOS, endometriosis, fibroids, etc.
There are endless options and with my help, YOU can help her.
3. YOUR WORK MATTERS
When you partner your passion for health and wellness to help women understand the hormone connection, you will be able to serve your customers on a deeper level.
Creating a women's health business is groundbreaking in the level of service and care that you can provide other women.
While our society is set up for the male ideal, you'll be able to help women reconnect their mind, body, and spirit in the exact way she's craving.
Are you ready to show up to support her?
...and listen, I already know what you're thinking…
"But there are already a million other health coaches, of course their products and services are going to sell and they'll gain paid partnerships from brands, it's not going to happen for me…"
Here's where it's going to get really exciting: I've analyzed the market and women's health is an untapped niche in the health industry.
Which means by creating a women's health will create new opportunities and make your work stand out from the sea of competition.
I've tested out my method with women just starting out or those feeling stuck in their work, and here's what I know: it works.
There are countless women who need help and we must join forces in order to rise together.
If you're new to business, just bring a commitment that you're ready to uplevel and let me work my magic.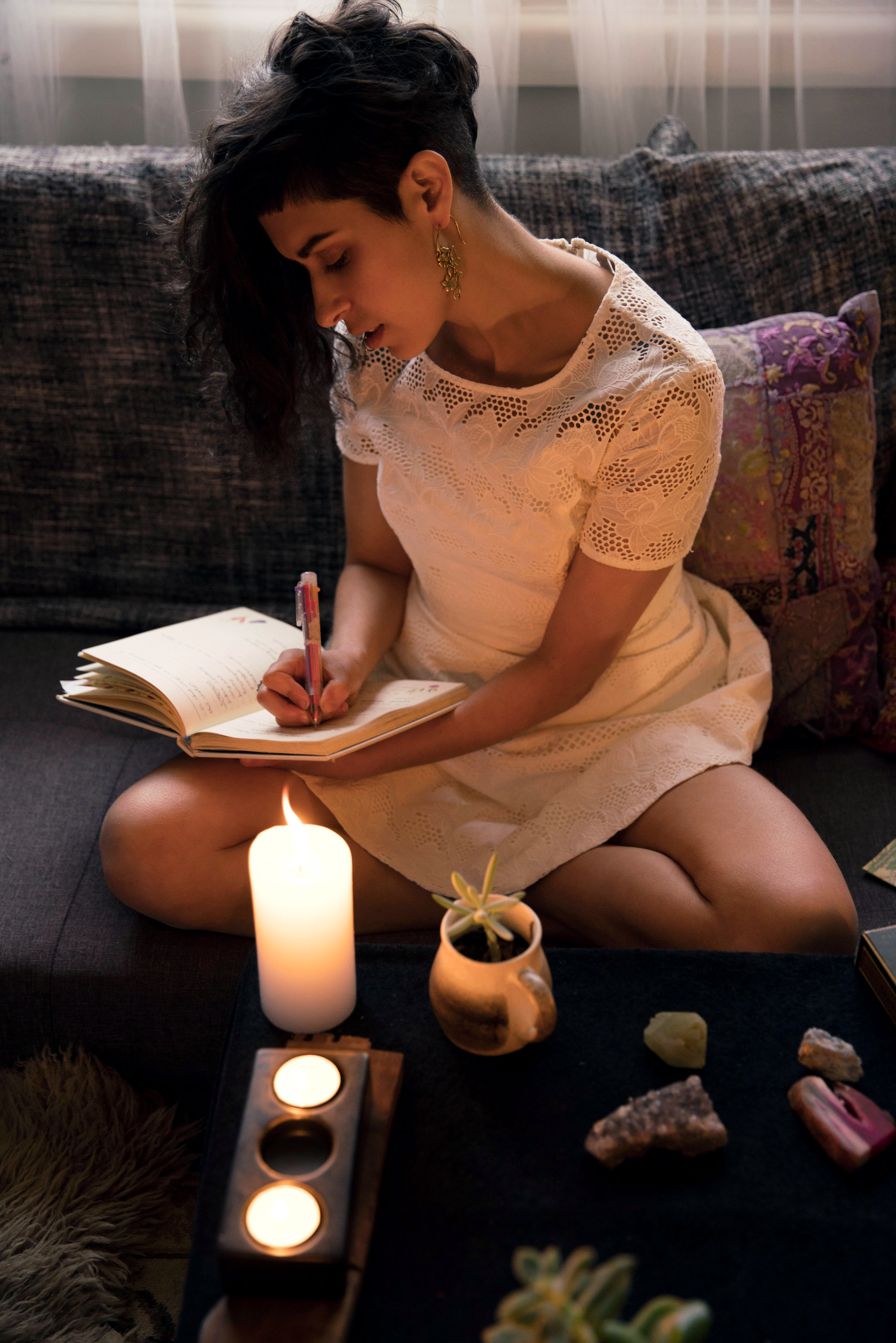 Here's what other Bombshells are saying:

"I found Laura on YouTube and was immediately drawn to her super light, kind, grounding energy. As a women's empowerment coach, I needed clarity on my messaging and brand. Laura helped me create a course for women to learn their cycles. Her feedback and resources were detailed and comprehensive, and our time together gave me the structure and flow I was lacking." -Shoshana Sadia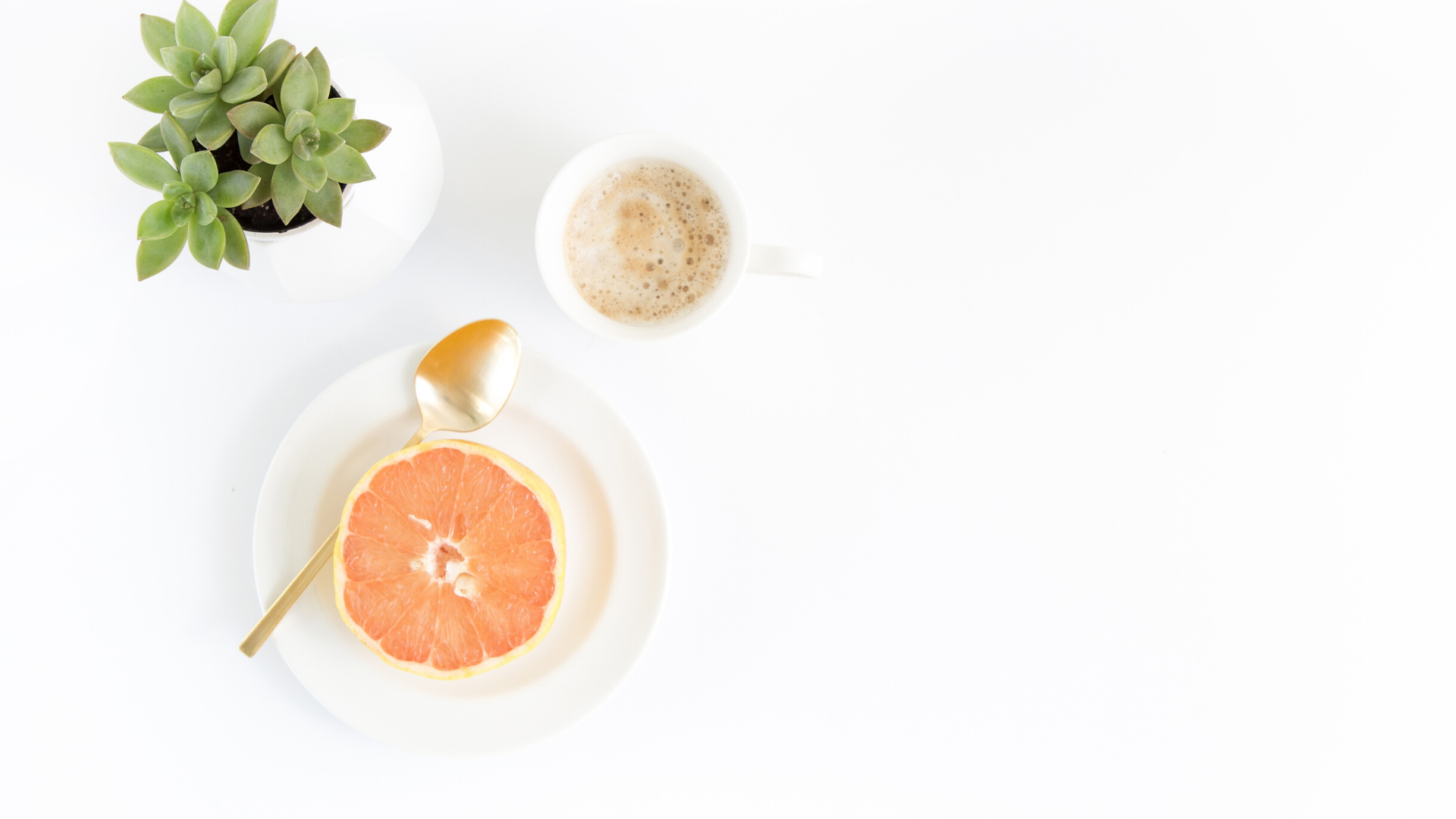 The Women's Health Business Accelerator Program is right for you if…
You're prepared to put in the work

to create your business to the best of your ability … you just need to be told exactly what to do.
You are deeply passionate about helping other women and have big dreams about what you can create.
You are so good at what you do and are excited about the new opportunities in the women's health industry.
You're ready for serious, consistent and engaged dream clients and are fed up with the ghosting roller coaster (you know when you have a great conversation, they say they're in to work with you, then you either never hear from them or are chasing them down stalker style)
You want to find your niche and zone of genius within women's health, then be able to position yourself as an authority and thought leader, but you just don't know where to start or what to do.
You're ready to start leveraging your talent through an online or local business that will provide you more time and financial freedom.
You're fed up with the mountain of contradicting advice online and trying to figure out everything on your own, where you feel like you're wasting your time and mental energy.
You're excited to feel fired up and passionate about the work you do and wake up each morning looking forward to serving other women.
You're ready to learn how to build your community organically with paying clients where you're not wasting time posting in other people's groups or endless hours logged on social media.
You've tried connecting the dots on your own but are stuck on how to make hormones work for your own life and the women you want to teach. You keep questioning how you can make money with this knowledge if you haven't fully mastered it yourself.
You're ready to learn how to create irresistible programs and offers that keep your calendar fully booked with excited and engaged clients.
You also desire more freedom and balance. You want to repurpose the amazing content you create and learn how to generate passive income where you're making money in your sleep.
You work tirelessly on your personal and professional development but find yourself lacking specific direction and second guessing yourself before you start or finish anything. You're committed to make a change and need additional support so you can follow through with your work and create the consistent, sustainable growth you desire.
"I was rocking in my business and changing lives, but along the way I was forgetting about the importance of taking care of myself first. Laura made me see that my health and self-care is most important because "I am my business". Now I can use that to help others which in turn has taken both my life and business to the next level." - Brittni Colleen
Ready to grow and monetize your passion for women's health?
By the end of the Women's Health Business Accelerator Program, you'll be able to know with absolute clarity the direction your business will take, confidently and consistently create content, and grow your audience to sell out your programs.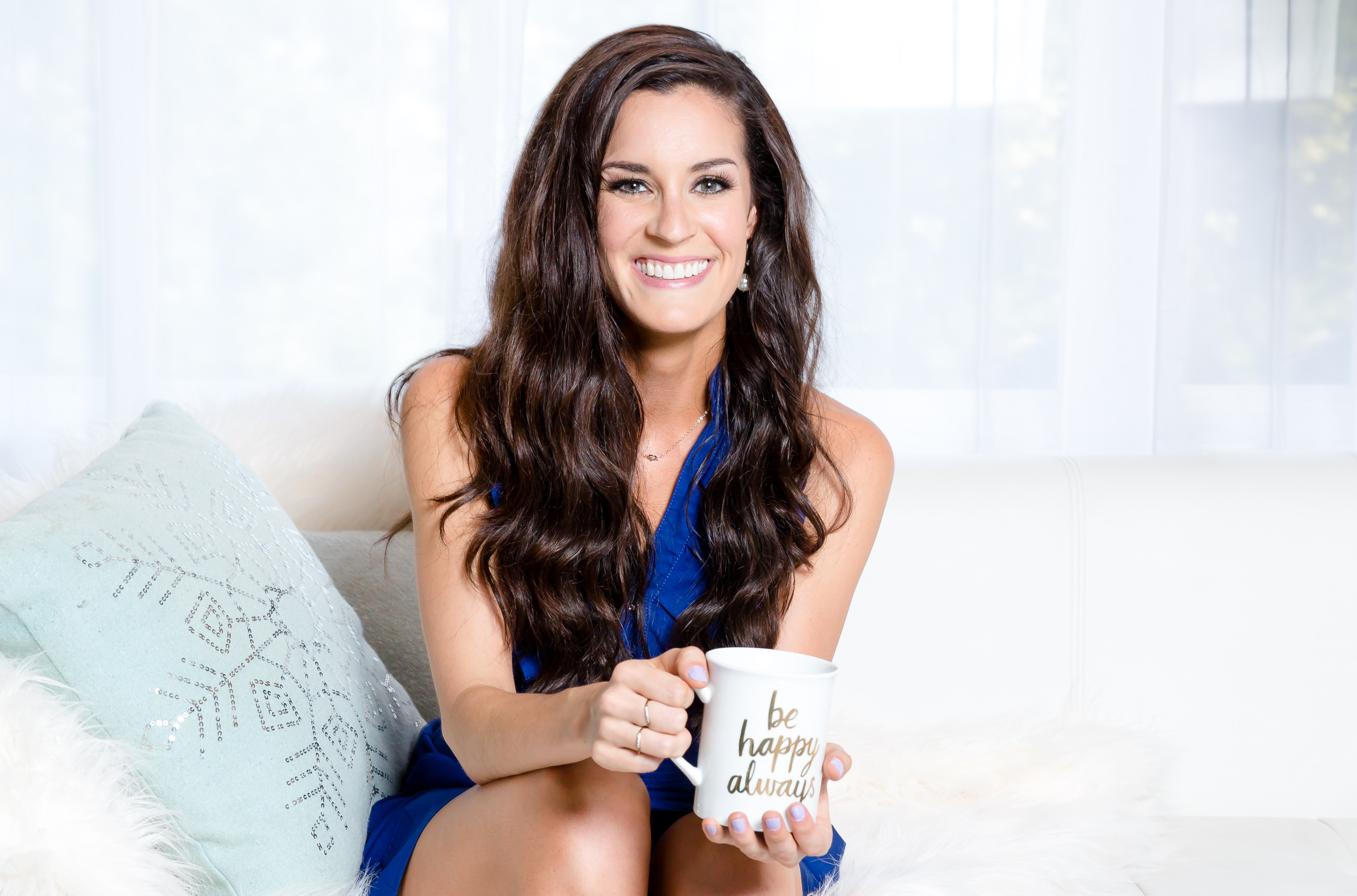 The Women's Health Business Accelerator Program includes:
The Women's Health Business Accelerator Program is a 16-week at-home coaching program covering my signature process in teaching women's health and the exact steps I took to create an online business.
You'll first master the foundational skills in women's health yourself, which you can then layer on your area of expertise. I'll teach you how I help women naturally balance their hormones through food, fitness and their lifestyle, regardless what hormonal issues they're struggling with.
By the end of the first 8 weeks you'll feel confident and have the resources you need to help other women with their health.
During the second half of the program, we'll take your big ideas and get your business set up so you're ready to fly!
Here's what you'll learn in the first 8 weeks:
Module #1 - Stress & A Woman's Body - Our bodies are different than men and we respond to stress in unique ways. We'll cover your monthly cycle, stress hormones, and how to control your body's stress response, which is the foundation to balance the rest of a woman's hormones.
Module #2: Recipe Guide - You'll gain access to over 80 hormone balancing recipes for breakfast, lunch, dinner, snack time, and of course, sweet treats. I'll teach you how I set up meals and snacks for hormone balance, regardless what food preferences or diet a woman has. You'll also receive my sample meal plan and templates to use for meal planning, grocery shopping, and happy hour.
Module #3: Food for Your Hormies - When our appetite hormones are off they can trick women to eat more, even when they're not hungry. Learn how to reign these in and help women put an end to food cravings and overeating.
Module #4: Your Body's Happy Place - I haven't seen a program yet that teaches you how to play up our feel good hormones! You'll learn how to eat for a good mood, amplify our anti-aging hormone (which starts declining in women in our 20s) for more lean muscle and less wrinkles, while mastering how to release negative emotions that have held you back. Whenever you work with women, you will need to tackle their mindset. This module has you covered.
Module #5: Digest for Success - We'll cover how to improve digestion and the importance of keeping our seven organs of elimination clear of inflammation and toxins. I'll also share my exact period plan and teach you how to create your own (or for your clients)! You'll gain new insight into the root cause to a woman's symptoms and what supplements may be right for her.
Module #6: Master Your Metabolism - I'll teach you how to hack our skinny gene and how to eat to protect our metabolism. You'll learn new hacks to de-stress, detox, and my top three secret weapons to master our metabolism.
Module #7: Women: Version 2.0 - You'll learn how to eat for clear skin and have access to my favorite DIY holistic beauty essentials. During this week, you'll bring everything together and create your own cycle syncing plan! This knowledge is invaluable as you begin to understand how to personalize plans for the women you want to teach.
Week 8 - REST! You have one week built in for reflection and taking any additional time to go over anything you've missed.
Now that you'll have the knowledge and resources to teach women's health, you're going to need to open the doors to your business!
The last 8 weeks of the Women's Health Business Accelerator Program will cover:
Module #8: Nail Your Niche - how to find your niche so you market to the right audience. You'll learn how to find test clients and gain testimonials for your work.
Module #9: Build Your Brand's Foundation - How to simply set up your brand that will leave you room to grow. Branding is my favorite. You'll learn how to create your brand in a way that feels authentic to you so you attract the right women into your community
Module #10: Business Setup 101 - You'll learn what platforms you can use to set up a simple website with zero tech experience. We'll also cover email management, lead pages, and other tools you need to set up your work behind the scenes
Module #11: Confidently Rock Your Social Media - Choosing the right social media channels will take stress off your plate and allow your strengths to shine through with creating consistent content for your growing audience. There are a lot of platforms, but do you really need to be on all social channels when you're just starting? No! We'll cover the basics of each social media platform and how to use them as a business. You'll then be crystal clear about which platform you'd like to pay the most attention to so you start growing and attracting your dream clients.
Module #12: Consistent Content Creation - You'll create a clear, concise and manageable content calendar you can stick with. I'll teach you how to save time with content creation and automate your work so you have time to focus on your clients.
Module #13: How to Effectively Sell Online - No one wants to turn off potential clients because their sales tactics are sleazy. I'll teach you how to connect and network in a fun and genuine way so your potential clients are excited to sign up to work with you. You'll gain access to my discovery call sales script and I'll teach you three ways to find your first clients.
Module #14: Master Your Mindset - Your mindset is everything. We'll uncover any blocks holding you back from success. Your energy can dictate if women buy your programs or not and working on your mindset will become a consistent part of your daily life as an entrepreneur. I'll also teach you how to balance your masculine and feminine energy so you can get more done, in less time, and without the stress
Module #15: Find Your Tribe - You'll learn how to network online and find like-minded women to collaborate with. You're going need support in running your business and no one gets to the top alone. Finding your tribe will put you more at ease in your work and allow you to confidently grow your brand.
The Women's Health Business Accelerator Program is the first of its kind to bring my proven method in naturally balancing hormones along with how to get started in your women's health business.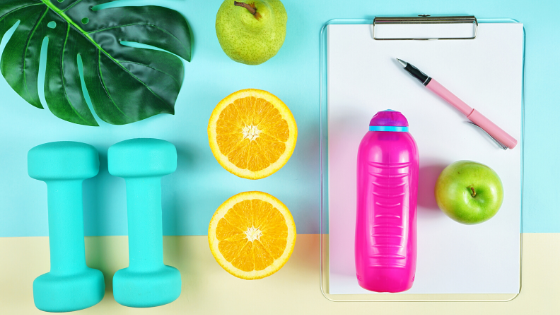 You'll learn so much in just 16 weeks! You will feel prepared with the exact steps to take in your work. This program is meant to be your baseline for setting up the women's health business of your dreams. I want you out there helping women as quickly as possible.
It's your right to dream big, learn, and utilize the resources at your fingertips. You'll also connect and network with like minded women in your industry and you will be encouraged to build long lasting relationships. These relationships will lead into collaborations and sharing audiences so you can grow together. You need support on this journey and the women in this program will embody the belief of women supporting women.
I am here for you and am committed to making this experience enjoyable. I ask you to be committed to your own success in order for you to get the most out of this program. Just like any coaching program, you get out of it what you put into it. I have high expectations of my students. When you show up, you inspire others to do the same.
When you sign up, you will also receive these exciting bonuses (that won't last):
All of my Cycle Syncing Swipe Files to generate ideas & help you and your clients get amazing results ($2,500 value)
My 1:1 Non-Sleazy Sales Script so you can feel good about consistently closing clients ($500 value)
Roadmap to Creating Your First Epic Signature Program to give your clients UNBELIEVABLE results & turn into an online course you can sell over and over again ($1,000 value)
TOTAL VALUE: $4,000
These are all yours for FREE with the Women's Health Business Accelerator Program!
Frequently Asked Questions
When does the course start and finish?
The program is completely self paced and you can start today! You have the luxury to work through the material at your own pace and as it fits with your schedule.
How long do I have access to the course?
How does lifetime access sound? After enrolling, you have unlimited access to this course for as long as you like - across any and all devices you own.
What if I am unhappy with the course?
I would never want you to be unhappy! If you are unsatisfied with your purchase, contact me in the first 14 days and I'll give you a full refund.